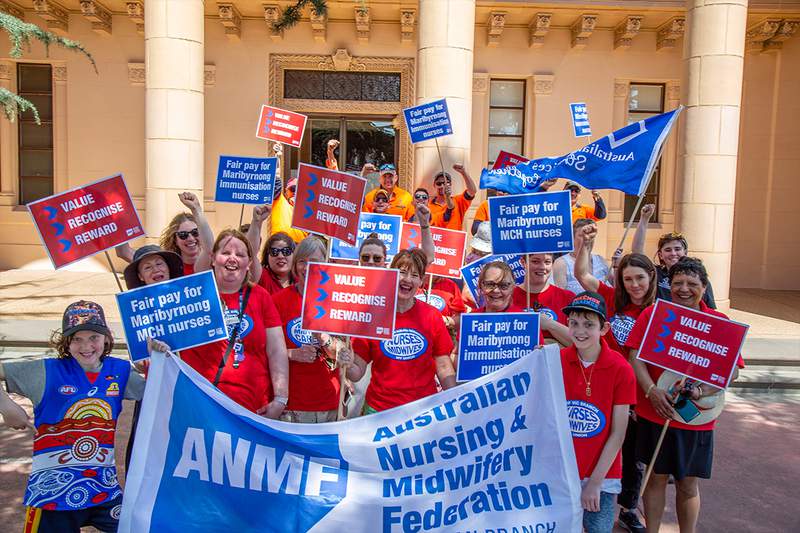 ANMF (Vic Branch) has successfully negotiated a new enterprise agreement with an improved wages and conditions offer for maternal and child health nurses and immunisation nurses working at Maribyrnong Council.
After ANMF members took unprecedented protected industrial action on 3 October with a stop-work barbecue outside the Maribyrnong City Council Town Hall, the council agreed to the ANMF's wages claims which will mean increases of:
2019: 2.5 per cent
2020: 2.25 per cent
2021: 2.25 per cent.
In addition, ANMF was successful in negotiating further improvements for MCH nurses including:
an additional Year 4 increment for MCH nurses
an improved home visiting nurse allowance payment
registration reimbursement costs for lactation consultants
improved clinical mentoring provisions.
A crucial outcome to the negotiations was the council agreeing to retain the existing EBA redundancy provisions. The council had sought to reduce these provisions after unsuccessfully challenging these entitlements in the Federal Court earlier in 2019.
ANMF will recommend that Maribyrnong MCH and immunisation nurses vote 'yes' to a new three-year EBA. Congratulations also to members for their strong stance, which assisted in resolving their outstanding issues.