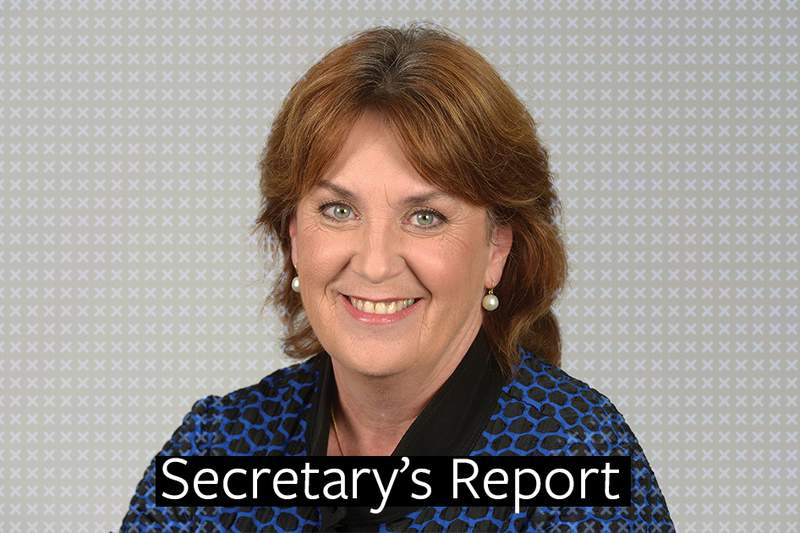 The Victorian upper house passed the ratio improvement amendment bill on 21 February.
That day I was at the Warnambool regional seminar waiting to hear the news with job reps and health and safety reps from across Victoria's southwest.
It was the first piece of legislation introduced and passed by the re-elected Andrews Government.

It was the first time in the world legislated nurse and midwife patient ratios have been added to and improved.

It was an historic moment to share with regional and rural reps. While not all working in the public sector they understood that strengthening ratios helps our efforts to improve staffing in other sectors.
Our regional seminars are designed to connect the Melbourne ANMF office with reps across Victoria. At the time of publication, we had held seminars in Ballarat, Bendigo, Geelong, Mildura, Shepparton, Warnambool and Wangaratta. The final seminar will be held on Thursday 7 March in Traralgon.
We also trialled two successful seminars for reps in metropolitan inner Melbourne and the outer metro regions of Dandenong and Frankston.
An elected official, either myself or Assistant Secretaries Paul Gilbert or Pip Carew, attend the seminars to provide an overview of the Branch's activities and strategic direction and answer reps' questions. The goal is always about improving the working lives of our members and their ability to provide safe, quality patient, resident or client care.
For the second year the teams working with the organisers attended the seminars, so reps get a sense of the expertise and resources supporting the members in their area. The industrial officer, the OHS officer, the professional officer and the organiser all make a unique, specialised contribution once members raise a workplace industrial, health and safety or professional issue.
The elected officials and the ANMF staff also leave with a better understanding of the issues in the different regions and metropolitan areas.
Reps have been encouraged to go back to their workplace and talk with members to develop motions for the upcoming Annual Delegates Conference to guide the direction and policy of the Branch for the next 12 months.
We've talked to some incredibly passionate and dedicated job reps and health and safety reps over the past two months. I encourage members to recognise their contribution by nominating yours for the Hannah Sellars Job Rep of the Year Award or the Health and Safety Rep of the Year Award. Nominations close 31 May.