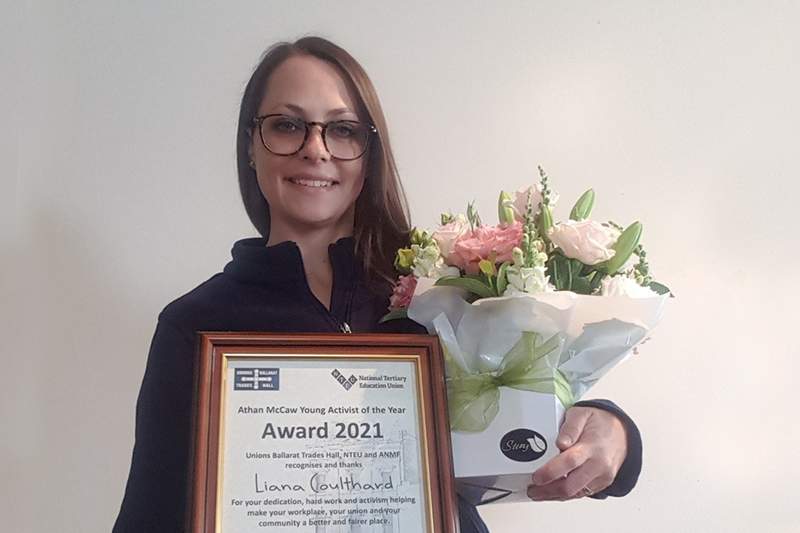 Ballarat ICU nurse and Job Rep Liana Coulthard was announced joint winner of the Athan McCaw Memorial Young Activist of the Year Award at the Ballarat Trades and Labour Council Labour Day dinner held on Friday 26 Feb 2021.
ANMF Secretary Lisa Fitzpatrick said the Branch nominated Liana for her outstanding commitment to protecting the rights of her Ballarat Health Services colleagues and her dedication to the union movement.
'Liana is an exemplary Job Rep dedicated to standing up for the rights of her nursing and midwifery colleagues.'
'The COVID-19 pandemic has been challenging for everyone, particularly for healthcare workers. Liana has been instrumental in representing ANMF members individually and collectively to ensure their rights and safety are protected.'
The Athan McCaw Memorial Young Activist of the Year Award is a tribute to Ballarat Trades Hall President Athan McCaw who was killed in a motorbike accident in 2014 aged 36.
The award is given to a delegate aged 36 years or younger who lives in the Ballarat Trades Hall region and has demonstrated outstanding service and dedication to their workplace.