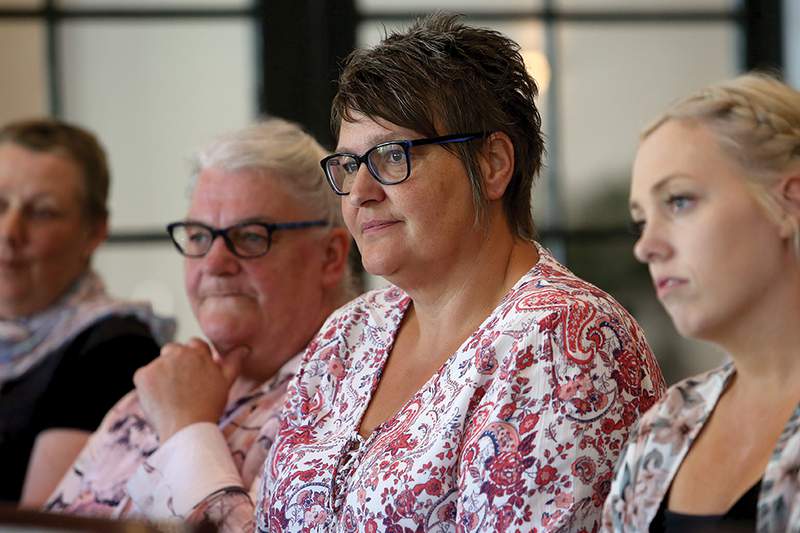 In response to the code brown and the pressure it put on members, ANMF postponed the annual regional seminars for Job Reps and Health and Safety Reps to March, April and May. Similar seminars for metropolitan reps have also been re-scheduled.
Reps who have already registered for a seminar, will be transferred to the new date listed below and will receive an email confirming your updated date/time.
Please contact the Job Rep training team if you will no longer be able to attend due to the rescheduling via jrt@anmfvic.asn.au
Annual regional seminars
Reps will have the opportunity to meet with one of your Branch officials – ANMF (Vic Branch) Secretary Lisa Fitzpatrick or Assistant Secretaries Paul Gilbert or Madeleine Harradence – as well as your Organiser and other Branch staff.
These informative and informal seminars will include updates on ANMF plans for 2022 and beyond, progress on enterprise bargaining agreements, information about what is happening in your area and some of the other Branch work. There will also be an opportunity to ask questions of your Branch officials.
Reps who attend these seminars will be better equipped to give other members in their workplaces an update on the work of the Branch as well as encourage them to become more involved in ANMF at the local level.
After such a long period impacted by COVID, ANMF also wanted to give reps a chance to catch up with each other so, immediately following the two-hour seminar there will be a networking opportunity with light refreshments provided.
Please register for the seminar located closest to you. Register early as places are limited.
Wangaratta, Wednesday 23 March, 4-6pm, Quality Inn
Bendigo, Thursday 24 March, 10am – 12 noon, Quality Hotel Lakeside
Geelong, Wednesday 30 March, 2-4pm, Empire Grill
Ballarat, Wednesday 30 March, 2-4pm, Oscars Hotel
Traralgon, Wednesday 6 April, 4-6pm, Traralgon Quality Inn & Suites
Mildura, Wednesday 6 April, 2-4pm, Quality Hotel Mildura Grand
Shepparton, Wednesday 13 April, 2-4pm, Parklake Shepparton
Warrnambool, Tuesday 10 May, 4-6pm, Lady Bay Resort
Metropolitan seminars
Three seminars, for metropolitan Job Reps and Health and Safety Reps, have been postponed to late March and early April.
Dandenong (Dandenong Club)
Wednesday 23 March, 10am -12 noon
Melbourne (ANMF Vic Branch)
Tuesday 29 March, 4-6pm
Melbourne (ANMF Vic Branch)
Tuesday 12 April, 4-6 pm
Participants are required to be fully vaccinated. The seminars will be delivered in accordance with our COVIDsafe plans and in line with current government guidelines. More information will be provided on registration.
Union training leave and accommodation are not available for these seminars, however, travel reimbursement may be applicable where you meet the criteria.
For seminar inquiries
Contact ANMF Job Rep Training on 9275 9333 or jrt@anfvic.asn.au