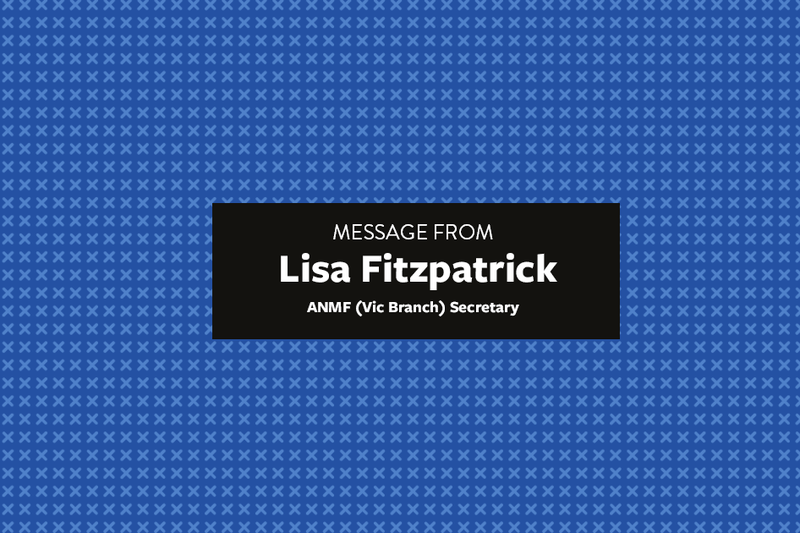 There will be a reckoning, there must be. But it won't be today.
I want to start by saying to the ANMF members who are personal care workers and those nurses who are left in private and not-for-profit aged care – you have our support and our respect.
You have tirelessly campaigned for a better system for your residents – people's parents, grandparents and loved ones. You have been ignored by successive Commonwealth governments – those with the power to legislate, regulate and fix the complaints.
And you are still there caring for your residents.
ANMF staff have been calling Job Reps and members in the 456 Victorian private and not-for-profit aged care facilities across the stage three restriction areas
We know you are worried and anxious about your residents and your own families. We know some of you are scared for good reasons.
ANMF is working with the Commonwealth and state health departments to ensure you are supported and your issues are addressed urgently.
The most serious of these include:
access to appropriate PPE – you are telling us it is there at your facility but it is being rationed
access to appropriate infection control training – including how to put on and take off PPE
appropriate staffing levels, including registered nurses, to provide clinical and personal care to your residents.
At the Wednesday 29 July press conference with Prime Minister Scott Morrison, the new Secretary of the Department of Health, Dr Brendan Murphy, said the Commonwealth Government was now supplying aged care workers with face shields to wear on top of their masks to provide additional protection.
Dr Murphy also said every facility will be visited by an infection control expert to ensure training is up to date.
This is what must come next.
Public and private acute registered nurses will be rostered to work at private-for-profit and not-for-profit aged care facilities where there is an outbreak. Those nurses need support and must know that there are sufficient staff attending each shift.
ANMF is also advocating to ensure that there is an aged care provider or manager who knows the facility to ensure every new team that comes in on every shift is supported and orientated and receives a proper handover on the residents in the ward/facility.
Many of you have told us that your workplace culture discourages you from taking sick leave. Pandemics are definitely time to change such a practice. Please do not go to work if you have the slightest fever, chills or sweat, cough, sore throat, shortness of breath, runny nose and/or loss of smell or taste.
If you need to get tested, wait for test results or isolate for the 14 days – there are payments available if you don't have access to paid sick leave. I know getting paid is a very real concern. The recent paid pandemic leave award changes will not apply to you if you are employed under an enterprise agreement.
If you need more information or assistance let us know via our Membership Assistance form.
The stories I have heard over the past two days of missed nursing and personal care are crushing. It's unacceptable neglect of people. It is not the fault of hard-working nurses or personal care workers. I make the point it is not in every facility. But even one is too many.
We have an industry that calls for more funding but not for more registered or enrolled nurses. The industry received $13 billion in the 2018-19 financial year.
We have aged care legislation that does not mention registered or enrolled nurses.
We have a state-run public aged care system that has nurse to resident ratios every shift. That state ratio legislation doesn't apply to private-for-profit and not-for-profit aged care. The Commonwealth government need to make sure that it does. This is their patch.
Private-for-profit and not-for profit providers seem to have little understanding that nurses are the experts in infection control, the disease process, medication management, managing complex co-morbidities, wound management, nutrition and hydration and monitoring residents' vital signs and deterioration.
They have no respect for the personal care workers the industry has tasked with the burden of clinical nursing care which requires a registered or enrolled nurse
There's no respect for the families who thought their loved ones were going into nursing homes which had nurses.
I'll finish off with this. ANMF members have been campaigning for safe nurse/carer to resident ratio law in Australia's private-for-profit and not-for-profit aged care facilities for two decades.
There was no fat in private-for-profit and not-for profit aged care nursing and carer staffing levels before the pandemic and the devastating outbreaks show us there is none during one.
Not a view shared by all aged care providers.
Royal Freemasons Bendigo is proposing some 500 hundred hours of nursing and carer cuts on the fortnightly roster – effective from 10 August in the Bendigo 144-bed facility. They are also proposing to cut nursing and care hours at their 64-bed facility at Flora Hill.
ANMF and the Bendigo community is still fighting these cuts. It should not be up to a union or residents' families to make sure a private aged care facility is staffed with reasonable numbers of registered nurses and personal care workers.
The Federal Government must today direct Royal Freemasons to stop cutting nursing and care hours.
How could they even consider it?