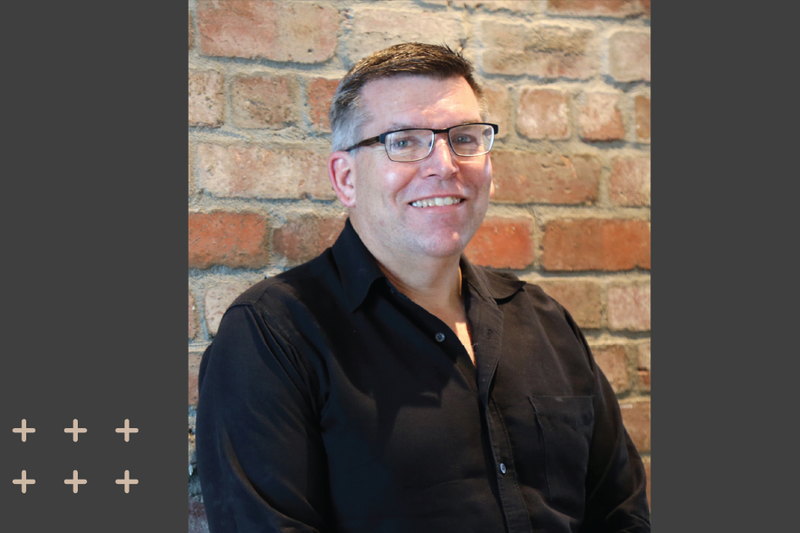 If he had followed his father's example, Geoff James could have been doing your tax.
Geoff's father, grandfather and uncle were accountants and while he tried to follow the patriarchal pathway, Geoff chose his mother's career and became a nurse.
Initially he had a dim view of the profession that he has been part of for more than 30 years.
'I said a few things about my perception of what a nurse was and my mother said: "Why don't you come with me and I'll show you what a nurse is about?"'
Geoff's view that nurses were handmaidens to doctors was turned around as his mother showed him what it was she did at work every day.
'When I looked into it with my mother, who was high up in nursing, my perception of what a nurse was was totally destroyed. It was the autonomy, you made a lot of decisions…'
Coming from a family of Jehovah's Witnesses – his father was a church elder – Geoff admits he initially struggled to deal with the diversity of colleagues and patients, particularly diverse sexualities. Becoming a nurse meant reconsidering what he was taught and learning acceptance.
'I had to pull down all those brick walls that I put up,' he says. 'And make my own ideology of what the world is really – because you get brainwashed about what the world is like.'
Jehovah's Witnesses believe the Bible prohibits ingesting blood, so do not believe in having blood transfusions. Although Geoff's father died on an operating table because he refused to have a transfusion, both Geoff's parents encouraged their children to develop their own core beliefs.
Living at the Royal Brisbane & Women's Hospital while training to be a nurse, Geoff's world opened up personally and professionally, and he formed friendships that have survived to this day.
'It was a wonderful opportunity to grow my own personal skills but also my nursing skills because you had everything there. You had the Royal Children's (Hospital), you had mental health, you had the Royal Women's and you had male orthopaedics, mixed orthopaedics – everything in one hospital.'
Geoff trained in both general and psychiatric nursing, staying at the Royal Brisbane Hospital for 10 years, working predominantly in a medical psychiatric unit. His patients included mothers with postnatal depression and medically unwell psychiatric patients. He also worked in a post-cardiac unit, where he became acquainted with dealing with patient deaths.
Geoff's dream was to work in intensive care, and he honed skills in a high-dependency oncology unit at Wesley Hospital before taking on a role that involved working in both theatre and ICU.
In 2010, Geoff moved from Queensland to Ballarat with his wife and two children for a 'tree change' and now works in rehab at Ballarat Hospital. As a nurse with a longstanding career, Geoff also has a sound understanding of the need for downtime and pursuing interests outside of nursing. He's been a photographer since high school and helps the community as a member of the local Rotary Club.
Geoff is also a Job Rep who has completed ANMF (Vic Branch)'s Belinda Morieson Program which enables nominated ANMF Job Reps to spend two weeks with us, gaining a broader understanding of our work as a union.
'This is an amazing program in many different ways. When you're a member, you may think of the union as just being here for the EBA or if I get into trouble. Coming to the union has broadened my view of what makes up a union, what it can do for a person and what's out there for members,' he said.
The Belinda Morieson Program had given Geoff insight into the decision-making mechanisms of the union through attending a Branch Council meeting, the multi-faceted work of organisers, how Job Reps are trained, the Member Assistance service – even how members' publications are produced. He is also more aware of the ANMF's work beyond the world of nursing and midwifery, in the realm of social justice.
Having a more holistic understanding of what the ANMF does has underscored the value of membership, Geoff said. It also reminded Geoff that the union as an entity is the sum of its members.
'You have to be united and show solidarity with each other,' he said. 'If an employer can split you up and pick you off one by one, they know they've got you.'
Thinking of becoming a Job Rep?
Visit anmfvic.asn.au/reps