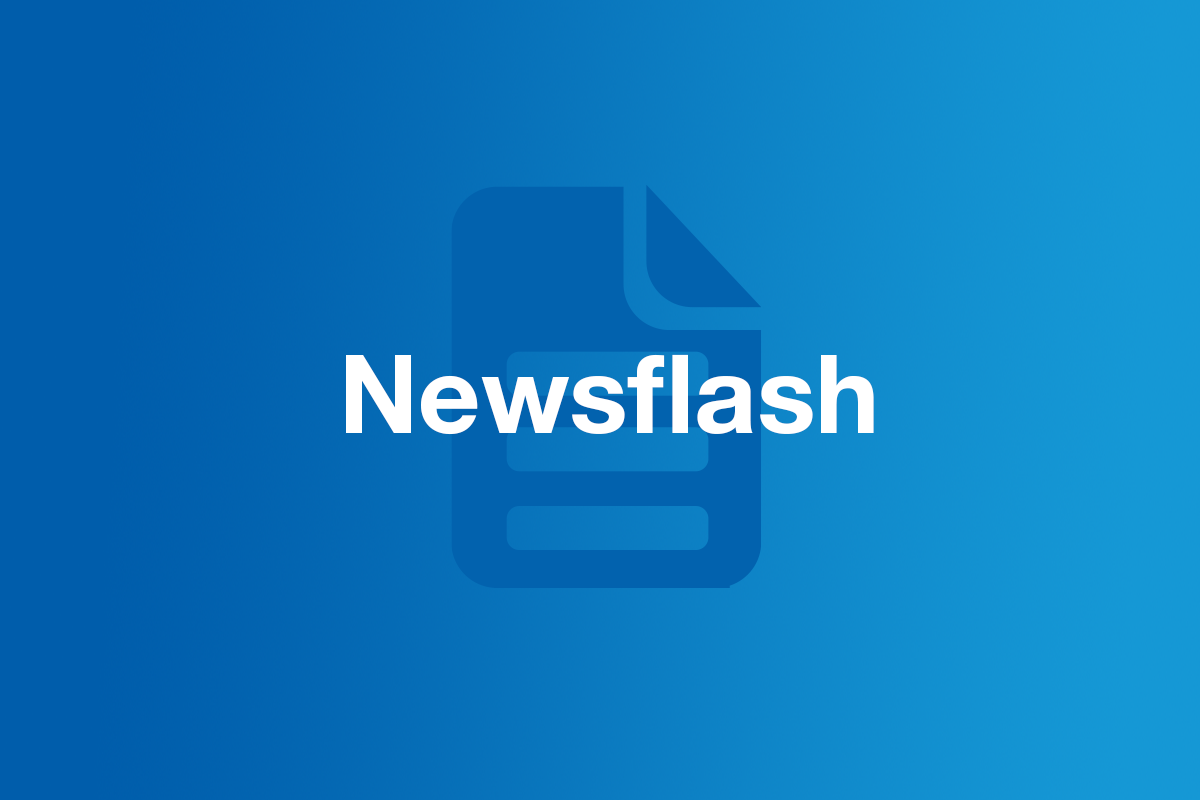 Infection controls revised; register for the NMHPV wellbeing webinar; Victoria moves to the third step; no current healthcare worker infections; third aged care retention bonus payment
ANMF has collated the important links all in one place, so you don't have to go looking. Please bookmark and check this page regularly – anmfvic.asn.au/covid-19
Members with COVID-19-related employment questions can ask via the Member Assistance online inquiry form anmfvic.asn.au/memberassistance
Please read the information on our website before submitting a question. Member Assistance is not taking phone inquiries as ANMF staff are working remotely. Members whom ANMF deems have complex inquiries will still have phone contact with staff.
The DHHS Coronavirus Guidance Note on Employment-Related Matters (bit.ly/2UhDSU2) was last updated 18 September.
Latest COVID-19 statistics
Healthcare Worker COVID-19 data dashboard (updated on Tuesdays) bit.ly/3jQT5q4
Victorian COVID-19 data dashboard bit.ly/3j5vJwC
Victorian Chief Health Officer daily update bit.ly/34Et8Ug
Victorian Chief Health Officer daily media release bit.ly/2EDiQLb
Victorian high-risk locations, outbreaks, hospital admissions and deaths via bit.ly/33szLKu
National statistics bit.ly/2RyEXX1
National residential aged care cases and deaths bit.ly/32FdfwD
COVID-19 stressed? Take the self-care quiz
All nurses, midwives, personal care workers and nursing and midwifery students are encouraged to reflect on their current circumstances and wellbeing and fill out the Nursing and Midwifery Health Program Victoria's self-care plan questionnaire (via bit.ly/343qHLf ). You will be emailed a self-care plan. To contact NMHPV call 9415 7551 or email admin@nmhp.org.au Find out more www.nmhp.org.au
Nursing and Midwifery Health Program Victoria survey
A month ago ANMF and Nursing and Midwifery Health Program Victoria launched the 'I'm only human' campaign to promote support for nurses, midwives, nursing and midwifery students, and personal care workers during the COVID-19 pandemic.
Please help us assess awareness and use of the Nursing and Midwifery Health Program Victoria, and your past or continuing need for support, by taking this survey. It should not take more than 10 minutes of your time to complete.
Take the survey now bit.ly/2U4vqrB
Webinar – Promoting health and wellbeing through COVID-19
Fatigued? Need to reset? After nine months of working through a pandemic, the Promoting health and wellbeing through COVID-19 webinar could be the practical day of self-care you need.
Arranged by ANMF (Vic Branch) and presented by the Nursing and Midwifery Health Program Victoria (NMHPV), Promoting health and wellbeing through COVID-19 is your day to reflect and rejuvenate in a safe space, ably facilitated by NMHPV staff who are nurses and midwives with qualifications including counselling.
Wednesday 25 November webinar – for nurse/ midwife unit managers and educators.
Friday 27 November webinar – for nurses, midwives* and personal care workers. (*if you are a midwife and unable to attend the Friday session due to the ACM conference please note you may attend the Wednesday session).
Places are limited. A nominal fee applies to secure your place and will be refunded after attending the event.
Information and registration bit.ly/hwconf2020
Member Assistance – triaging online inquiries
The COVID-19 pandemic has given the ANMF an opportunity to review and streamline processes to ensure that the ANMF Member Assistance team can support all members as quickly as possible during this difficult time.
Moving all inquiries online via anmfvic.asn.au/memberassistance has enabled the Member Assistance team to quickly prioritise members' issues. This triaging system enables Member Assistance to quickly respond to urgent matters, such as a formal AHPRA notification, disciplinary letter or a violent incident, and escalate to the relevant ANMF Organiser or other appropriate staff without members waiting on the phone for extended periods.
The provision of written responses also ensures consistently high-quality advice to all members.
Urgent and semi-urgent inquiries are responded to within one business day and all other inquiries receive a response within three business days.
To make a Member Assistance inquiry go to anmfvic.asn.au/memberassistance and scroll to the bottom of the page. You may find the answer to your question in the frequently asked questions on the same page.
More updates to protective personal equipment guidance
The Victorian Department of Health and Human Services has updated its 'Coronavirus disease 2019 (COVID-19) Infection Prevention and Control guidelines'. Changes include updated information about conventional use of PPE, staff attestations, aerosol transmission, and eye protection; PPE spotters introduced, zoning concept for healthcare, powered air purifying respirators (PAPRs), showering a patient, non-urgent patient transport, respiratory protection program and hierarchy of controls, cleaning and medical records/patient charts.
The revised guidelines can be viewed via bit.ly/3deTBLE
Important PPE guidance and infection prevention links
Do you have a personal protective equipment concern?
ANMF continues to advocate and raise and resolve members' issues at the PPE taskforce union consultation meetings. Members with concerns about PPE should:
continue to raise and submit OHS incident reports with your employer as well as speaking directly with your manager
involve your Health and Safety Rep if you have one
contact ANMF via anmfvic.asn.au/memberassistance (include your report and response if applicable) for further support and advice if after you have raised your concerns they are not addressed by your employer.
Victorian Premier announces third stage of restrictions
On Sunday 8 November the Premier Daniel Andrews announced Victoria would move to the third stage of restrictions from 11.59pm. The announcement came on the ninth day of no new COVID-19 cases or deaths.
The changes include:
intrastate travel allowed
face covering – no change
a household can have two different adult visitors per day – together or separately (dependents who cannot be left unattended at home are excluded from visitor caps)
public gatherings – no change. Limited to up to 10 people
gyms, libraries and community venues re-open with restrictions
weddings: no change
funerals – up to 20 people, outdoors up to 50 people
indoor cinemas and galleries can have up to 20 people per space
cafes, pubs, bars and restaurants can serve up to 70 people outdoors and up to 40 people indoors
indoor religious gatherings allowed for up to 10 people plus one faith leader and 20 people plus one faith leader outdoors (if near the place of worship).
For the full list of the changes read the 'Summary of statewide restrictions for the third step and last step of Victoria's roadmap to reopening' bit.ly/36hZndb
Read the Statement from the Premier bit.ly/38l58tv
Update: healthcare infection prevention and wellbeing taskforce
The healthcare worker infection data dashboard (bit.ly/3jQT5q4 ) is updated every Tuesday.
Infections are continuing to come down with five new cases in the previous week as at 5 November. There were three cases in the previous reporting week (ending 28 October). New cases included two aged care workers (this category is not broken down) and a medical practitioner.
At the Sunday 8 November media conference Health Minister Martin Foley said there were currently no active healthcare worker infections.
The Healthcare Infection Prevention and Wellbeing Taskforce (bit.ly/343WtIe ) continues to meet weekly. ANMF (Vic Branch) Secretary Lisa Fitzpatrick is a member of the taskforce.
The taskforce's latest update includes the information about:
infection control and personal protection equipment guidance documents are being updated to reflect the potential for aerosol transmission of COVID-19. This includes the requirement of P2/N95 respirators in all care interactions with patients with COVID-19.
additional guidance for engaging PPE spotters. This includes key principles for engaging PPE spotters, expectations, roles and responsibilities to ensure PPE spotters are successful in monitoring compliance.
expanding a revised asymptomatic testing program.
infection prevention in aged care.
Read the full 23 October taskforce update bit.ly/3mQR5Qe
Important taskforce documents
Third aged care retention bonus
The Federal Government has paid residential and home care aged care workers involved in direct care two COVID-19 retention bonuses. The payments, based on aged care employers' applications, were scheduled for July and September.
On 31 August Federal Health Minister Greg Hunt announced a third payment would be made based on employment in the sector as at 30 November. The additional bonus will cost $154.45 million. The Federal Government has not announced a payment time frame.
Read our 2 September COVID-19 newsflash #22 for details about how to raise an issue or make a complaint about your retention payments bit.ly/3p47m6i
Federal ANMF aged care retention bonus information bit.ly/3mTJEIb
Health Minister Greg Hunt's media release bit.ly/3hOla0D
Regular surveillance testing of aged care workers
A reminder to all aged care workers that regular asymptomatic testing of all aged care workers is in place until at least the end of January 2021.
All metropolitan aged care workers will be tested every fortnight. All regional aged care workers will be tested every month. The testing requirement applies to public and private residential aged care as part of the Victorian Government's high-risk industry surveillance program.
The Victorian Department of Health and Human Services says testing is not mandatory but is strongly encouraged to protect the health and wellbeing of aged care workers, their families, co-workers and the residents. Where staff choose not to participate, other measures such as daily screening and attestations processes are in place to minimise the risk of staff working when they are unwell.
Some private aged care members have contacted ANMF in relation to requests from their employer to provide a Medicare number for asymptomatic testing. ANMF has sought clarification and the rationale behind the requirement.
Victorian Department of Health and Human Services guidance for public sector residential aged care
DHHS Protecting the health of public sector residential aged care workers and residents: asymptomatic testing Guidance and frequently asked questions (updated 2 November)
bit.ly/3dH36oa
DHHS Protecting our aged care workers: asymptomatic testing – Frequently asked questions for staff of public sector residential aged care facilities (updated 2 November)
bit.ly/3odE6tg
Federal Department of Health guidance
Federal Department of Health website bit.ly/35ksKLw
Federal Department of Health fact sheet: testing of asymptomatic aged care workers – 15 October bit.ly/34fJrIC
Maternal and child health services guidance updated
Key ages and stages consultations have returned to face-to-face appointments under revised guidance for maternal and child health services.
COVID-19 call out: be part of the nursing and midwifery exhibition
Victorian nurses and midwives are being asked to share their 'caring under COVID-19' experience and photographs as part of an exhibition to mark the International Year of the Nurse and the Midwife.
The exhibition to be held at Her Place museum in East Melbourne will launch in early 2021. It is also expected to travel to regional Victoria.
Funded by the Victorian Government, the exhibition will be hosted in partnership with the Department of Health and Human Services and Safer Care Victoria and is supported by the Australian Nursing and Midwifery Federation (Victorian Branch). To participate, go to bit.ly/caringundercovid
Don't bring it home: guide to minimise the risk of infection
A reminder that ANMF (Vic Branch) has developed a guide to assist you in relation to returning home from work after a shift.
Job Reps and HSRs are encouraged to print the poster which is part of this PDF newsflash. You can also download the 'Protocols for entering your home and minimising the risk of infection' A4 poster via bit.ly/COVID19-DBIH