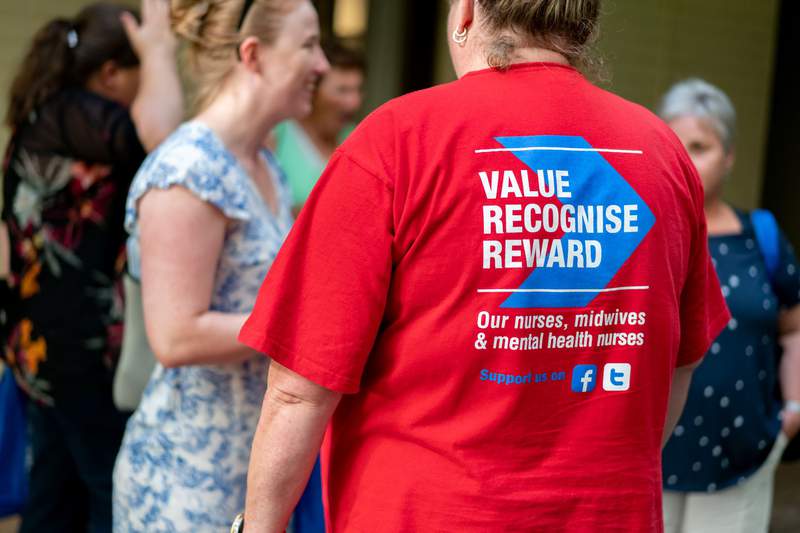 After significant COVID-19 related disruptions to our annual ANMF Job Rep and Health and Safety Rep seminar schedule over the past two years, along with our inability to visit facilities, it has been extremely welcome to once again be able to visit the regions and speak to Reps from regional and metro workplaces.
Throughout March, April and May, Branch Secretary Lisa Fitzpatrick and Assistant Secretaries Paul Gilbert and Maddy Harradence addressed 126 Job and Health and Safety Reps who attended a total of eight regional and three metropolitan seminars.
Reps heard updates on the significant work being undertaken by the Branch as we move out of universal COVID restrictions, including:
post- COVID transition processes
the expansion of the RUSON & RUSOM employment programs
the status of enterprise bargaining across a number of sectors
an update on the aged care campaign and the federal election
some information about the latest round of ANMF grants and awards
the latest membership benefits
the upcoming Delegates Conference.
In addition, Branch industrial, professional and OHS staff all provided brief overviews of their roles and the relevant organiser(s) gave brief updates on local issues and events.
Representatives from Gordon Legal also attended this year's seminars to provide the Reps with background on the formation of Gordon Legal, its commitment to supporting the ANMF and the wide range of work-related and individual services available to all ANMF members.
Being back in the face-to-face environment also meant that each seminar was followed by an important informal opportunity for ANMF Reps to network with each other as well as Branch staff and officials over light refreshments. These informal opportunities offer Reps the chance to discuss issues socially and to ask follow-up questions about issues or topics raised during the seminars.
While COVID still had an impact on registrations, resulting in higher than usual cancellations for several seminars, the Reps who did attend enjoyed the long-awaited chance to see and hear from ANMF officers and staff.