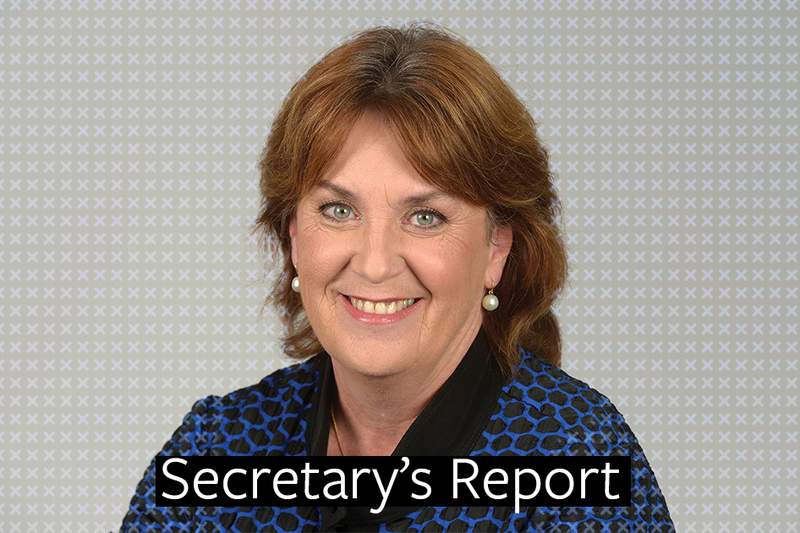 Almost 12 million* Australians have had their first COVID-19 vaccine dose and more than 7 million of those people have had both doses.
Hundreds of thousands of those vaccinated will be nurses, midwives and personal care workers.
If you want to drill down a bit more, 1,505,650 Victorians have had their first vaccine does and 850,523** of us have had both.
Not vaccinated yet?
I encourage you to look at the vaccine data coming in via the Therapeutic Goods Administration's (TGA) weekly safety reports, the UK Government's COVID-19 vaccine surveillance reports and the US Centre for Disease Control and Prevention's (CDC) weekly review.
The latest report coming out of the UK estimates vaccination has prevented more than 82,100 hospitalisations. That's a lot of patients who didn't need hospital or nursing care.
Everyone will have slightly different reason for getting vaccinated.
We have professional obligations, and we want to protect our patients, residents and clients. We also want to protect ourselves, our families and our communities.
I'm fully vaccinated because I want to protect my mum, myself, my loved ones and ANMF staff.

I want to protect the health system and ANMF members from becoming overwhelmed with COVID-19 patients who need hospitalisation.

And because ANMF is strongly encouraging our almost 95,000 members to get vaccinated too.
If you're vaccinated, please add your trusted voice to our 'I'm vaccinated' campaign to help us spread the word that COVID-19 vaccination is effective and reduces your chances of hospitalisation, severe illness and death.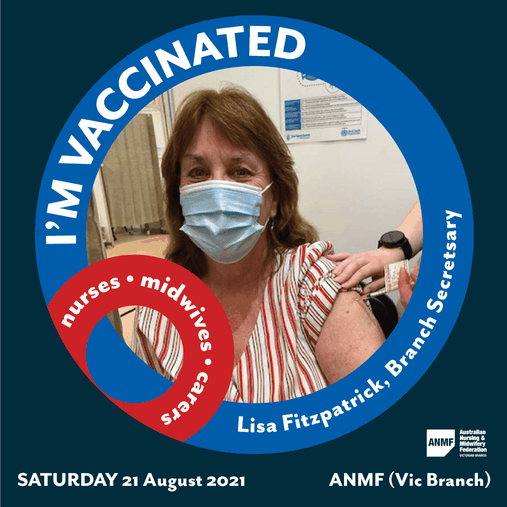 ---
Snapshot: COVID-19 cases, hospitalisations, deaths
214,468,601 confirmed cases globally (as of 27 August 2021)
4,470,969 deaths globally (27 August 2021)
Snapshot COVID-19 vaccinations
4,953,887,422 vaccine doses globally (24 August 2021)
18,927,313 vaccine doses Australia, 11,850, 205 first doses, 7,044,253 both doses (34.2%) (28 August 2021)
4,852,288 vaccine doses Victoria (28 August 2021)
---
* Australian Government vaccine information, 28 August 2021
** Victorian Government vaccine dashboard, 29 August 2021