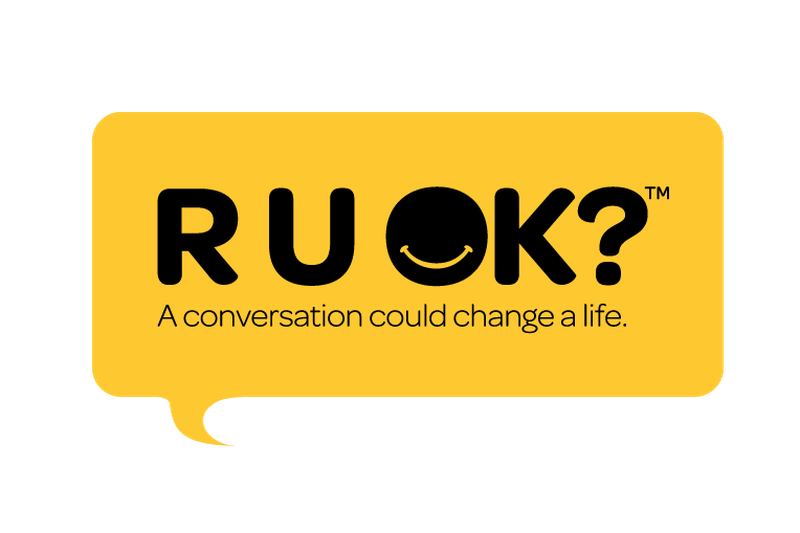 Many Australians are now aware of R U OK? Day and the importance of checking in with friends, family and colleagues who seem like they're struggling.
But a national survey conducted by the suicide prevention organisation R U OK? found that two thirds of people were not confident they know the signs that someone might be struggling with life and 41 per cent hadn't asked someone if they were OK because they weren't sure they knew the signs.
So here are some signs that someone is not OK.
Physical
A person may look more tired, seem 'flat', have had a pattern of illness, or are eating or drinking alcohol more than usual.
Mood
A person may seem more irritable, snappy or fly off the handle, they may appear more anxious and worried, react more emotionally than the situation warrants, be quick to anger or appear to be overwhelmed by tasks they had previously found manageable.
Behaviour
They may seem more withdrawn than usual, don't enjoy hobbies or interests as they once did, have difficulty concentrating, are taking on more work to avoid being in social situations with others and are not performing to their usual standard.
Changes in how thoughts are expressed
A person might seem more negative, think the worst, personalise situations, say things that sound confused or irrational, or complain they have difficulty switching off.
Asking 'R U OK?'
Before you ask someone if they're OK, make sure you are in a good frame of mind and have at least an hour to listen to their response. Pick a private place to chat.
Know that you won't have all the answers to the issues they're dealing with, and the person may get emotional. Tears, embarrassment or anger are possible responses.
Help them open up by asking open-ended questions like 'How are you going?' or 'I've noticed that you're not yourself lately. How are you travelling?' Mention specific things that have made you ask the question, for example, 'You seem less chatty than usual. How are you going?'
Listen carefully to their response – don't interrupt or rush the conversation and don't take it personally if they get angry or upset. Stay calm and let them know you're asking because you're concerned.
Encourage action. Ask them questions like 'What would be a good first step?' 'What do you need from me?' Action could include them talking with their doctor, booking an appointment with a counsellor or psychologist, or getting support through an employee assistance program, if the person is a colleague. A useful resource for nurses and midwives is the Nursing & Midwifery Health Program Victoria, which offers personalised support and assistance. NMHPV can be contacted on 9415 7551 or admin@nmhp.org.au
Remember to check in and see how the person is doing in a few days' time.
Visit R U OK? for more information about how to have a conversation with someone who seems like they are struggling.
The Nursing & Midwifery Health Program Victoria offers counselling and support for nurses and midwives (and nursing and midwifery students).