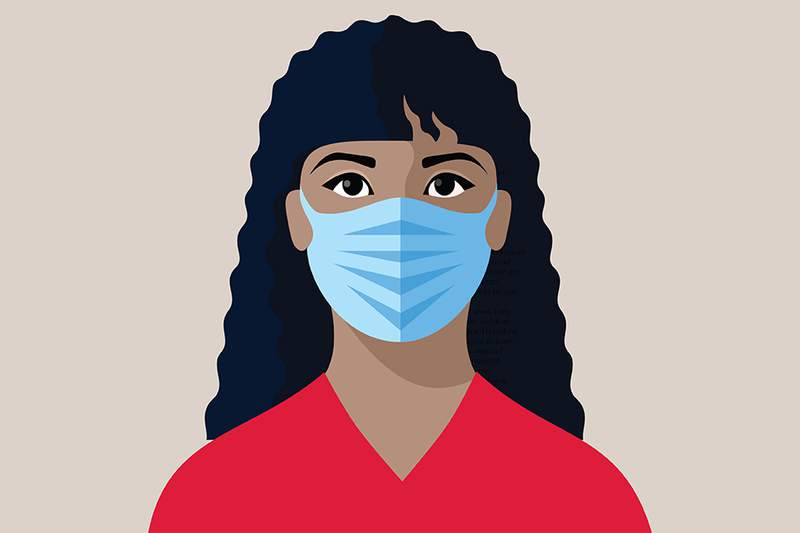 If you're a RUSON/RUSOM and obtain your registration prior to your graduate program starting, you'll be able to remain in your role during the interim period but paid at a higher level.
ANMF has finalised with the Department of Health that RUSONs/RUSOMs scheduled to commence in the public sector in 2022, who complete their course prior to commencing their graduate program will be paid as a Grade 2 Year 1 YP2 or Y01 under the public sector enterprise agreement.
You will continue to work the position description of the COVID Surge RUSON/RUSOM. It is only when you commence your graduate program that your registered nurse/registered midwife scope of practice will apply.
Branch Secretary Lisa Fitzpatrick says this is a win especially for those who obtain registration in early 2022 but won't begin their graduate program until middle of 2022.
'The role midwifery and nursing students have played during this pandemic should not be underestimated. We are incredibly grateful for their wonderful contribution in hospitals, vaccination hubs or testing sites.'
Additionally, RUSON/RUSOMs who begin graduate programs in the July/August intake will have access to additional CPD and support prior to your graduate program commences.
To access graduate level pay, you will need to submit proof of registration to your employer. Your first pay will then become your anniversary date for calculating your 'year of experience' and associated pay increases. It's important you keep your first payslip as it will be evidence of your anniversary date.
There are currently over 40 RUSON/RUSOM programs throughout Victoria. Prior to the pandemic, there were six health services who implemented the model.