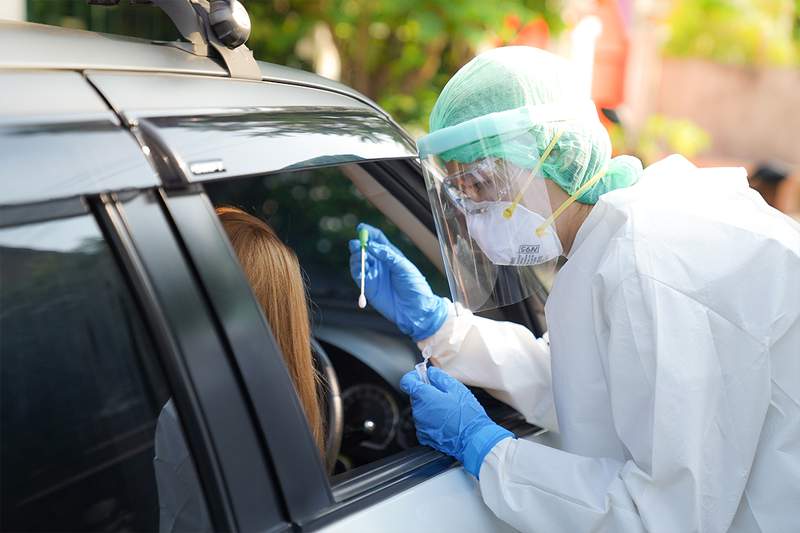 As at 23 August 2020, 2693 healthcare workers had contracted COVID-19 with 536 current active cases.
The high number of healthcare worker infections must be addressed urgently to ensure the protection of healthcare workers and their families, to restore confidence in the system and to secure a stable workforce to provide health and aged care services to the Victorian community.
ANMF (Vic Branch) Secretary Lisa Fitzpatrick is a member of the Victorian Government's new taskforce which is meeting weekly to address healthcare worker infections. The diverse representation of all of the impacted healthcare professionals, executives, infection control educators, WorkSafe and the health department decision makers mean the taskforce can really make a difference.
ANMF is pressing for immediate and direct actions and interventions that are mandatory across the health and aged care sectors.
More detailed data is needed to understand how healthcare workers are contracting COVID-19 in health and aged care services. Premier Daniel Andrews has advised this significant work is close to being available. This work is urgently needed and ANMF will work with the Victorian Government, Worksafe, employers and our members to respond to what the data tells us about transmission. Until we know more ANMF is calling for:
More transparency about healthcare worker cases and contact tracing so we learn about how transmission is occurring as soon as possible to prevent further spread.
A consistent approach to infection control and using PPE reinforced across all health and aged care services, including staff amenities. We want more infection control specialists in the wards so risks and any breaches are identified and fixed quickly.
Consistent and appropriate PPE sizes. We know N95 mask sizes are inconsistent across brands and not all brands make the small size many nurses require. Manufacture of our own N95 masks and appropriate sizing in South Australia is almost ready and we won't have to rely on overseas companies.
Mandatory fit testing programs. ANMF is calling for a mandatory fit testing program of N95 masks across all health and aged care services.The expansion of N95 mask use is also not as simple as it sounds as we are now dealing with nurses and doctors experiencing pressure sores from wearing the masks. All other infection control protocols must be in place as well.
A review of break/ tearooms and measures to prevent transmission risk. All health and aged care services must review their break/tea rooms and understand how transmission can occur between healthcare workers in these spaces where they understandably try and unwind. ANMF is seeing good examples of staggered break times and external marquees with heating and facilities to enable to staff to social distance and have a safe break close to their ward/unit.
ANMF will also continue to raise members' issues with Health Minister Jenny Mikakos and the Department of Health and Human Services each week and via the Safer Care PPE Taskforce union committee each week. These meetings provide ANMF with an opportunity to receive in-depth information and focus on resolutions for members.