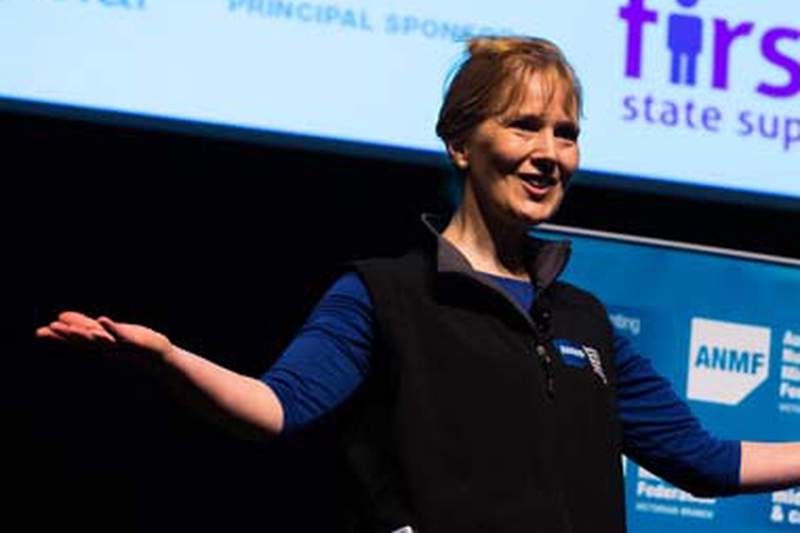 Do you watch the news and make the connection between drought in NSW and Queensland, or wildfires in Greece and California, and climate change?
You might be feeling powerless at the scale of environmental disaster we are trying to turn around. After all, climate change has been called 'arguably the biggest global health threat of the 21st century'.
The good news is that the Andrews Government and your union are taking a structured and practical approach to transforming the Victorian health system to be carbon-neutral by 2050. Through our environmental initiatives like the Environmental Health and Sustainability Conference and Green Nurses and Midwives Facebook group, ANMF (Vic Branch) is building a network of nurses and midwives who know how to think, act and promote sustainability.
This network is initiating and managing environmental sustainability projects at work, sharing wins and helping others see what's possible in reducing their facility's carbon footprint.
The Department of Health and Human Services has also built in responsible environmental management into hospitals' funding and policy guidelines, with public hospitals now mandated to report on their energy, water and waste usage.
If you're worried about climate change or simply concerned about the amount of waste your health facility generates, the ANMF (Vic Branch) offers opportunities to empower yourself and your colleagues to do something about it.
'Nursing for the environment intensive'
Our 'Nursing for the environment intensive' is a crash course in sustainable healthcare that will give you the knowledge and confidence to create change.
The course empowers nurses and midwives with information including:
what can be recycled generally (and how to interpret all those confusing recycling symbols)
what common materials in hospitals can be recycled
how to systematically create behaviour change
the 'nuts and bolts' of how to go about setting up a climate change-busting program in your workplace.
how the internationally recognised platform of 'Healthcare without harm' can fit into your workplace.
The course is presented by ANMF Environmental Health Officer Ros Morgan and guest teachers.
Due to the COVID-19 pandemic, dates for the next intake are TBC. If you have any questions, email Ros Morgan.
This article was updated 11 June 2020.