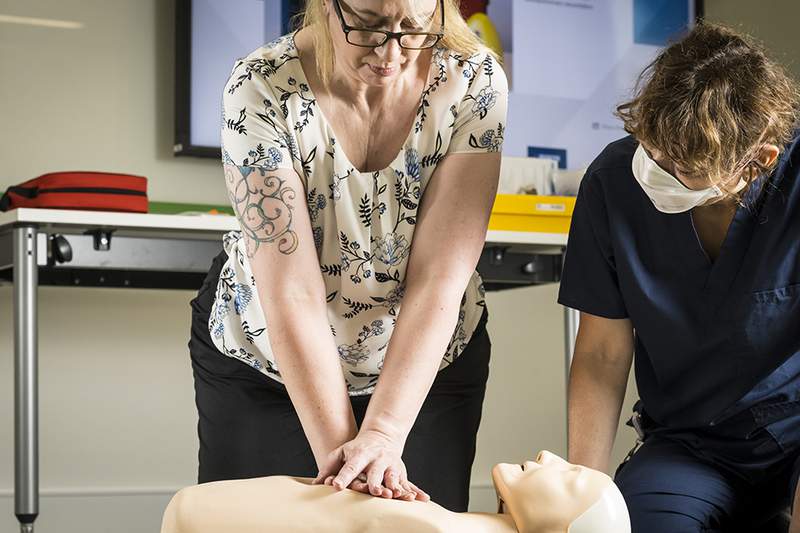 Would your loved ones know what to do if someone collapses and is not breathing?
Essential to any first aid situation is the ability to provide effective cardiopulmonary resuscitation (CPR).
And just because you're the nurse and/or midwife of the family doesn't mean your loved ones shouldn't also know what to do.
Since 1961, Norway has included CPR education as part of their school curriculum. According to the Lancet, their average survival rate of out-of-hospital cardiac arrests (OHCA) is around 25 per cent, while in Australia and other countries it is around 10 per cent.
ANMF Education Centre runs regular first aid courses for nurses and midwives to fulfil their cardiopulmonary resuscitation (CPR) competency requirement annually.
We have now opened our class to non-members and encourage members to invite their loved ones to join them in a class.
Choose from either the half-day Provide cardiopulmonary resuscitation (CPR) HLTAID009 or spend the full day to attain Provide First Aid HLTAID011 (includes HLTAID009 Provide cardiopulmonary resuscitation).
Dates:
Cost:
Members $160 (full course) or $80 (CPR only)
Non-members $190 (full course) or $95 (CPR only)
Job Reps $150 (full course) or $75 (CPR only)