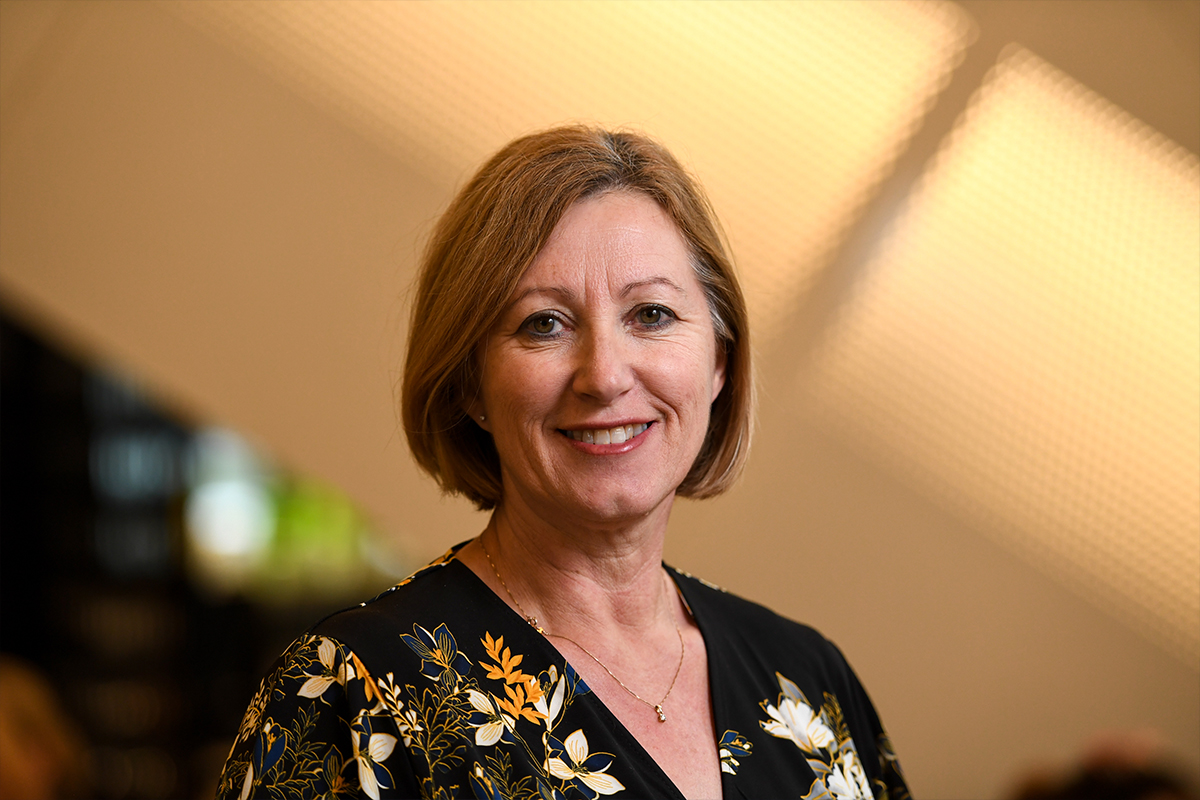 A palliative care nurse practitioner has recommended that trauma screening is part of all residential aged care assessments.
People at the end of life can have flashbacks and hallucinations related to earlier traumatic events, Juliane Samara told the ANMF (Vic Branch) 2020 aged care physical and chemical restraint symposium held on 25 February.
Ms Samara described two case studies of residents with dementia whose paranoia and hallucinations related to traumatic experiences justified her prescribing antipsychotic medication.
One was 'Bill', an 85-year old man Vietnam War veteran, whose wartime experience only became known when Ms Samara probed his personal history to understand why he was 'seeing' body parts on the dining table and thinking staff had explosives in their trolleys.
A 95-year-old woman, 'Liz' with Alzheimer's and vascular dementia, whose husband had died 13 years earlier, was having flashbacks to her lengthy history of 'horrific' domestic violence until Ms Samara prescribed the antipsychotic drug haloperidol.
Aged care residents who may re-experience trauma as they near the end of the life include members of the 'Stolen Generation', people who were in state care, and child abuse survivors, Ms Samara told aged care nurses and personal care workers at the symposium.
In both cases, the antipsychotics improved the residents' quality of life and enabled them to have comfortable deaths surrounded by their families.
However, Ms Samara said psychotropic medications needed to be prescribed 'with extreme caution' because of possible side-effects including seizures, reduced white cell count, cardiovascular and cerebrovascular adverse events, falls and uncontrollable muscle movements.
Prescribing multiple medications and overprescribing were common in residential aged care because staff were time-poor, there was often no thorough medication review and sometimes 'writing a script is an easy answer'.
It was not uncommon to see 40 medications prescribed for one resident, without regard for the cumulative effect of taking multiple medicines, Ms Samara said.
Anticholinergic drugs, which are prescribed for a range of conditions including irritable bowel syndrome and urinary incontinence, can further impair cognitive function of residents already experiencing cognitive decline.
There had been 'countless kneejerk reactions' to evidence given to the aged care royal commission about chemical restraint and over-prescribing, including a Federal Government letter to prescribers informing them about new dementia resources. There was no mention of dementia as a life-limiting illness for which residents should receive palliative care, Ms Samara said.