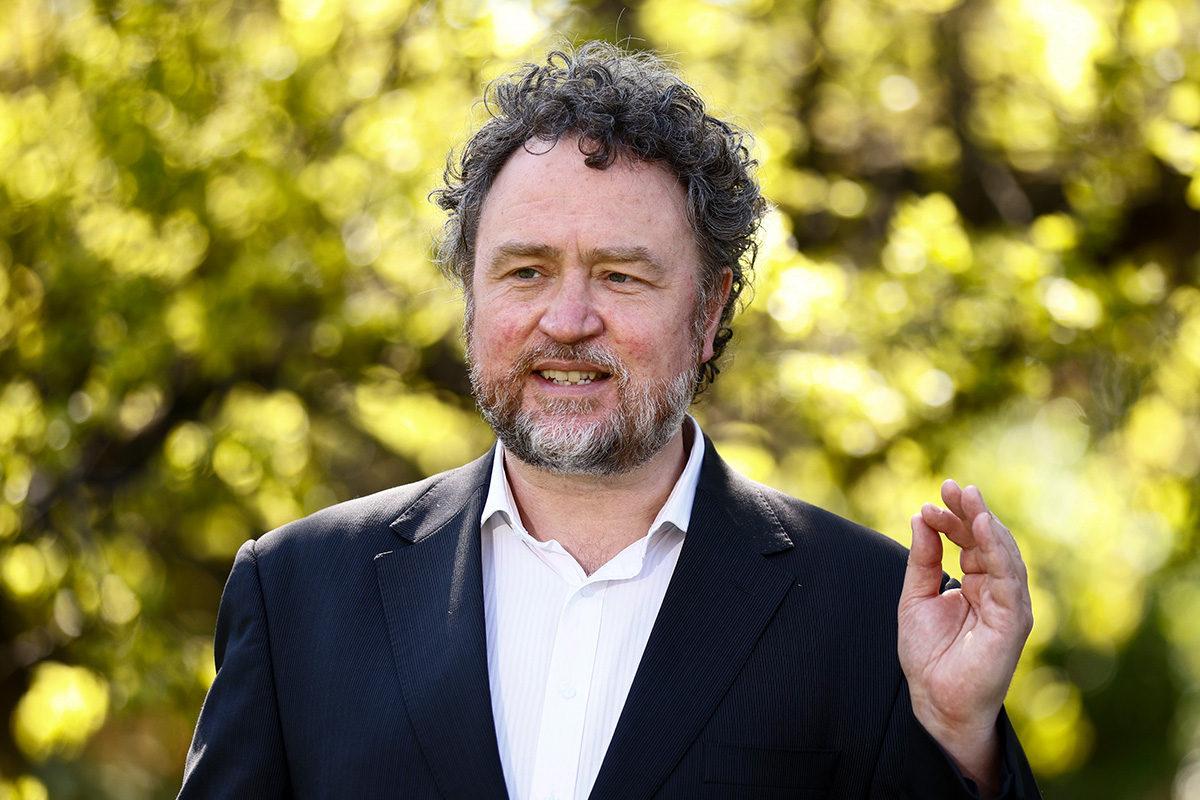 Presenting at the 2022 delegates conference in June, Victoria's Acting Chief Health Officer Professor Benjamin Cowie addressed the audience on the topic of the public health unit's response to, and lessons from, the pandemic.
The key learnings will come as no surprise to members:
act fast
engage with the community (in their language, through their channels, through trusted healthcare professionals, including nurses, midwives and carers)
ensure equity in access to healthcare, because COVID, like any health challenge, exploits weaknesses, inequity and division in the fabric of our society.
The second point underscores the others and is of immediate importance for members in the coming months. In particular, it is about the connection between public health messages and the fundamental role of clinicians as advocates.
'I can think of no more effective group of clinicians in the community to advocate for the needs of patients, the health system, colleagues and indeed the public health response than nurses across Victoria, and across the nation,' Professor Cowie said.
'When nursing leaders stepped up and really reinforced the public health messages that we've been communicating to all Victorians over the last two years, that has had a huge impact.'
Unfortunately, he added, we're now seeing a disconnect between the public and healthcare workers. 'In the past there was a real sense that the community was behind healthcare workers, and that following restrictions and wearing masks were part of how the community supported healthcare workers and the healthcare system.'
Now there seems to be much more of a sense in the community that 'wearing masks where recommended or required is an unacceptable impost' and keeping up to date with all your vaccine doses is an optional luxury rather than a vital action individuals can take to protect themselves and their loved ones.
This is where the importance of healthcare workers, including nurses, midwives and carers, acting as advocates for the public health message becomes vitally important.
Vaccination, masks and other solutions
What Victoria achieved in its vaccination program is remarkable, Professor Cowie reminded delegates, as it effectively removed equity barriers. 'By the end of last year, with a two-dose vaccination uptake, we had the highest levels of equity across the nation, across socio economic strata within society, within Melbourne and regionally across Victoria. We had the least difference in vaccination coverage of any jurisdiction in the country. That's something that we should all be hugely proud of.'
But, he pointed out, it is also a challenge, with that equity gap starting to appear again – in our vaccine program, in hospitalisations and antiviral access, all of which feeds into increasing pressures on healthcare workers and the healthcare system. Useful Public Health Unit responses include the state's revolutionary COVID Positive Pathways program and nine new local health units, but the role of individual nurses, midwives and carers, and of the ANMF, as advocates will be vital.
What's next?
With the rapidly increasing proportion of COVID cases in Victoria comprising new variants of concern BA.4 and BA.5, Professor Cowie was forthright: 'We know those variants are more infectious, and they break through immunity to a greater degree, whether that immunity is from vaccination or whether it's from previous infections, including recent infections from Omicron even only a couple of months ago.
'This will lead to another increased period of transmission in the community, increased pressure on our health system, and we will see another wave of increased hospitalisations in the next six to eight weeks. This is also happening at a time when we've got significant transmission of influenza in the community.
'It's time again to for all of us to advocate for Victorians to do those things that are relatively simple: getting vaccinated, getting tested, staying home if they're sick, getting onto COVID Positive Pathways by recording their positive RAT, and wearing a mask when they're indoors and can't physically distance.'
'This will have an impact on all of us. We are going to need to care for more patients in the community, more patients in primary care, and more patients in our hospitals with COVID at the same time as we are trying to support the needs of Victorians who have had deferred care, who are waiting for elective surgery and all the other health priorities we talked about.'
This is where the role of nurses and midwives as advocates come into play. 'When nursing leaders stepped up and really reinforced the public health messages that we've been communicating to all Victorians over the last two years, that has had a huge impact,' he said.
'And it's time again to for all of us to advocate for Victorians to do those things that are relatively simple: getting vaccinated, getting tested, staying home if they're sick, getting onto COVID Positive Pathways by recording their positive RAT, and wearing a mask when they're indoors and can't physically distance.'
These messages, while simple, are messages that we know the community is tired of hearing, Professor Cowie said, especially from people like him. 'But when they're talking to their nurse in their general practice, when they're on the line to a nurse who's giving them mental health support, when there's a nurse in their family or in their broader connections, those messages about what all Victorians can do to protect the vulnerable and to protect the healthcare system – I don't think any of us can overestimate the impact.'