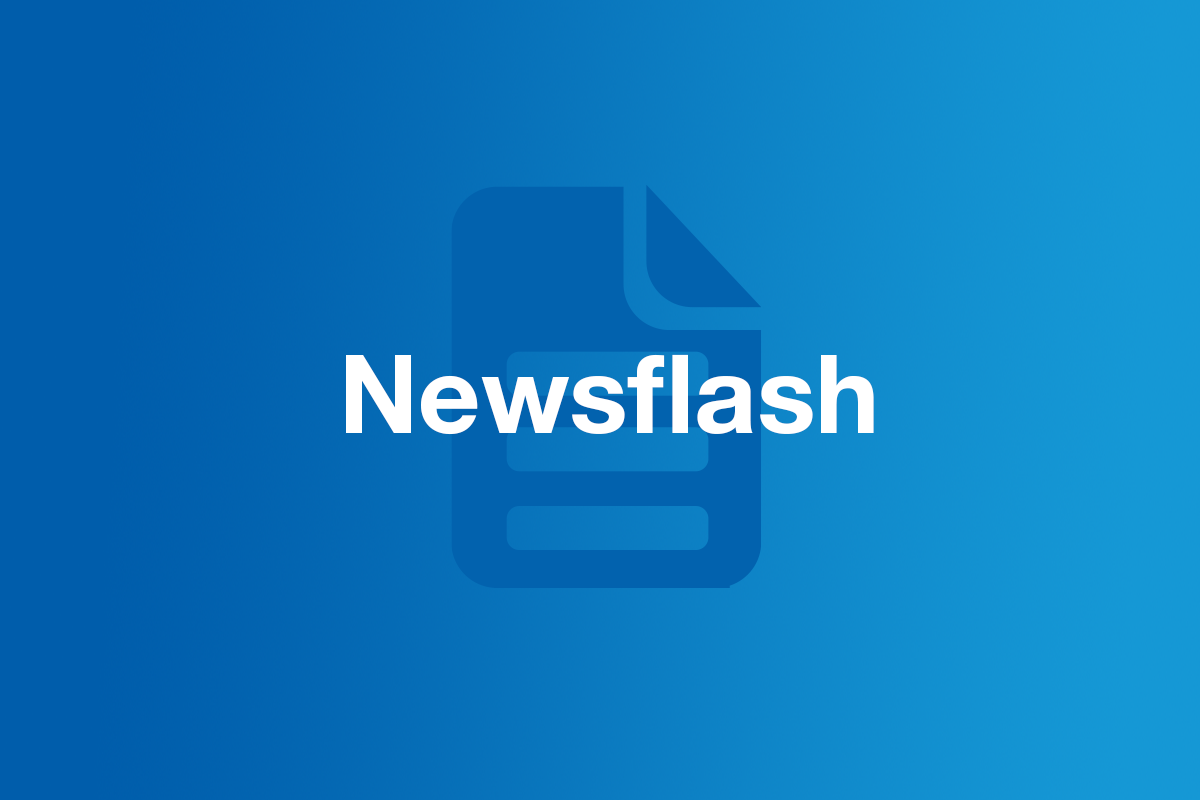 Branch operational changes
In line with the Chief Health Officer's health advice the ANMF (Vic Branch) office is still closed and the majority of staff are working from home. Online member meetings continue. Education Centre courses, Job Rep, HSR and occupational health and training courses and conferences will be held online, cancelled, or rescheduled. Participants will be notified directly.
Latest COVID-19 statistics
Victorian COVID-19 data dashboard
Now online – 2021 Psychological Hazards in Healthcare Conference
Extra tickets are available for the ANMF Psychological Hazards in Healthcare Conference (6 CPD hours) on Friday 6 August 2021. The conference will be held online due to COVID-19 restrictions.
The conference focuses on how work can impact on your mental and/or emotional wellbeing, particularly during the COVID-19 pandemic. Register
Frontline healthcare workers mental health and wellbeing study
Deakin University researchers are seeking nurses, midwives and personal care workers for a longitudinal study on the COVID-19 pandemic's impact on frontline healthcare workers' mental health and wellbeing and their families.
Healthcare workers will be asked to participate in a short 10 min survey and two follow-ups in six and 18 months. Take the survey or for more details email covidfhwproject@deakin.edu.au
Pfizer vaccine minimum interval extended to six weeks
From Monday 2 August 2021 Victorian state vaccine centres will administer the second dose of Pfizer vaccine six weeks after the first dose. The change is in line with the Australian Technical and Advisory Group on Immunisation clinical guidelines and will mean more Victorians can receive their first dose, providing protection against hospitalisation and severe disease.
A second dose at three weeks will continue to be provided to frontline healthcare workers working at COVID-streaming hospitals who are required to be fully vaccinated prior to commencing work.
Pregnant women eligible for priority Pfizer vaccine
The Federal Government has announced pregnant women should be offered the Pfizer COVID-19 vaccine at any stage of pregnancy.
Pregnant women who contact COVID-19 have an increased risk of severe illness and adverse pregnancy outcomes according to the expert group advising the Federal Government on vaccines and the Royal Australian and New Zealand College of Obstetricians and Gynaecologists. Their joint statement says:
'RANZCOG and ATAGI recommend that pregnant women are routinely offered Pfizer mRNA vaccine (Cominarty) at any stage of pregnancy. This is because the risk of severe outcomes from COVID-19 is significantly higher for pregnant women and their unborn baby. Global surveillance data from large numbers of pregnant women have not identified any significant safety concerns with mRNA COVID-19 vaccines given at any stage of pregnancy. Furthermore, there is also evidence of antibody in cord blood and breastmilk, which may offer protection to infants through passive immunity. Pregnant women are encouraged to discuss the decision in relation to timing of vaccination with their health professional. Women who are trying to become pregnant do not need to delay vaccination or avoid becoming pregnant after vaccination.'
For more information
Read the ATAGI and RANZCOG joint statement (9 June)
Read the RANZCOG statement (23 July 2021)
COVID-19 vaccine in pregnancy webinar
Mercy Perinatal's next Rapid Response Twilight webinar will focus on recent ATAGI recommendations to include pregnant women as a priority group for the Pfizer COVID-19 vaccination. ANMF encourages midwives and maternal and child health nurses to attend this webinar to inform your discussions with the pregnant women in your care.
COVID-19 vaccination in pregnancy – free webinar Thursday 5 August, 6.15 – 8.30pm
Register
Priority Pfizer vaccination appointments for nurses, midwives and carers
All nurses, midwives and aged care personal care workers, who have yet to receive their first dose of a COVID-19 vaccine, are eligible to receive the Pfizer vaccine at a Victorian Government vaccine hub.
Eligibility is for all workers, aged 16 years and over, in the 1a and 1b priority groups,
If you have already received your first AstraZeneca dose the advice is to receive the second dose of AstraZeneca.
You must use the phone number or online appointment link below to access the Pfizer priority appointments.
How to book a priority group COVID-19 vaccine appointment
Read the information about the booking process and the vaccines on the Victorian Government websitethen
Make an online booking via the Victorian Government's website – the booking system allows you to access appointments as part of a priority group.or
Call the Victorian Government Coronavirus Hotline on 1800 675 398 and tell the hotline operator you are part of the health care worker or aged care worker priority group.
Information about the vaccines
Maternal and child health services guidance
The maternal and child health nursing service continues to operate under the COVID ACTIVE (red) guidance. The Victorian Department of Health updated its MCH document on 27 July 2021.
Guidance on supporting on families assessed at risk of COVID including those who have visited Tier 1 and 2 exposure sites in unchanged. New parent groups are now able to resume in line with restrictions including maintaining the 4 sq metre rule and no more than 10 people.
Health and aged care services remain on COVID ACTIVE (red) or high-risk rating guidance
All healthcare and aged care services must continue to follow the COVID ACTIVE (red) rating guidance. The rating determines the PPE requirements and other protections for all healthcare workers. Tier 3 PPE is required for any suspected COVID-19 patient, resident or client.
The latest COVID ACTIVE (red) response guidance (updated 26 July 2021) sent to health services is included in full at the end of this newsflash PDF (or via https://bit.ly/376wAt7 ). The document has been updated with specific PPE requirement for staff administering vaccinations. It should be read in conjunction with the document 'Victorian Health Service Guidance and Response to COVID-19 Risks – COVID Active'.
Student placement clinical guidance
The Victorian Department of Health has updated its guidance, for student clinical placements undertaken across all health settings, to ensure it covers all risk rating levels and scenarios. The document provides advice for education providers, students, health and aged care services.
Advice includes testing prior to placements, suspected, high-risk and confirmed COVID patients and what to do if an outbreak occurs during a placement. It also provides information about moving between facilities, including when a student is employed part time at another health or aged care facility.
State-wide restrictions eased from 11.59pm, Tuesday 27 July 2021
Restrictions eased across Victoria from 11.59pm Tuesday 27 July. The changes include:
No stay-at-home requirement and removal of the 5km limit
Movement between metropolitan Melbourne and regional Victoria is unrestricted (a negative COVID test is required to visit Victorian Alpine resorts)
Face coverings must be worn indoors (except your own home) and outdoors
Private gatherings in the home are not permitted (except for intimate partner/ bubble visits)
Public gatherings permitted for up to 10 people
Care facilities and hospitals – there are some permitted reasons, including to support a resident or patients emotional and physical wellbeing.
New restrictions
Read the Statement from the Premier (27 July 2021)
Exposure sites
Check the exposure sites page regularly.
Tier 1 – get tested immediately and quarantine for 14 days from exposure. You should also contact the Department of Health on 1300 651 160.
Tier 2 – get tested urgently and isolate until you have a negative result. Continue to monitor for symptoms, get tested again if symptoms appear.
Tier 3 – monitor for symptoms, if symptoms develop, immediately get tested and isolate until you receive a negative result.
Where can I get tested for COVID-19?
Please get tested even with the slightest of symptoms. Testing site information.
Personal protective equipment supplies
Victoria's PPE supplies are plentiful and tracking systems are in place. Stocks include 10 million N95 respirators, 58 million surgical facemasks, three million visors, seven million safety glasses, 12 million isolation gowns, 271 million gloves and six million units of sanitiser. A weekly PPE supply report is available on the Victorian Health Department's website.
All nurses, midwives and carers encouraged to undergo P2/N95 mask fit testing
ANMF encourages all nurses, midwives and personal care workers to participate in their workplace fit testing program as a matter of urgency to ensure you, your family and your patients, clients and residents are protected.
Each P2/N95 mask fit test takes between 45 and 90 minutes to complete and requires specialist equipment and an appropriately skilled person to conduct the fit test.
Irrespective of fit testing, fit checking should be undertaken every time someone puts a P2/N95 respirator on. If the appropriate fit is not achieved, the respirator is not providing adequate protection. In these circumstances someone who can achieve an appropriate fit should undertake the procedure or delay the procedure until an appropriate fit can be achieved. Read the WorkSafe Victoria advice.
Personal protective equipment concern?
Members with concerns about PPE should:
raise and submit OHS incident reports with your employer as well as speaking directly with your manager
involve your Health and Safety Rep if you have one
contact ANMF via the Member Assistance form (include your report and response if applicable) for further support and advice if after you have raised your concerns they are not addressed by your employer.
How to access ANMF support
Members are encouraged complete an online Member Assistance form via (scroll to the bottom of the page).
The Branch triages member inquiries meaning Member Assistance can respond to urgent matters, such as a formal AHPRA notification, a disciplinary letter or a violent incident, and escalate to the relevant ANMF Organiser or other appropriate staff without members waiting on the phone for extended periods. We respond to urgent queries within one business day, and non-urgent queries within three business days.
COVID-19 stressed? Take the self-care quiz
All nurses, midwives, personal care workers and nursing and midwifery students are encouraged to reflect on their current circumstances and wellbeing and fill out the Nursing and Midwifery Health Program Victoria's self-care plan questionnaire. You will be emailed a self-care plan.
To contact NMHPV call 9415 7551 or email admin@nmhp.org.au Find out more www.nmhp.org.au
Don't bring it home: guide to minimise the risk of infection
The ANMF (Vic Branch) 'Don't bring it home' guide is designed to assist members returning home from work after a shift.
Job Reps and HSRs are encouraged to print the poster which is part of this PDF newsflash. You can also download the 'Protocols for entering your home and minimising the risk of infection' A4 poster [PDF].