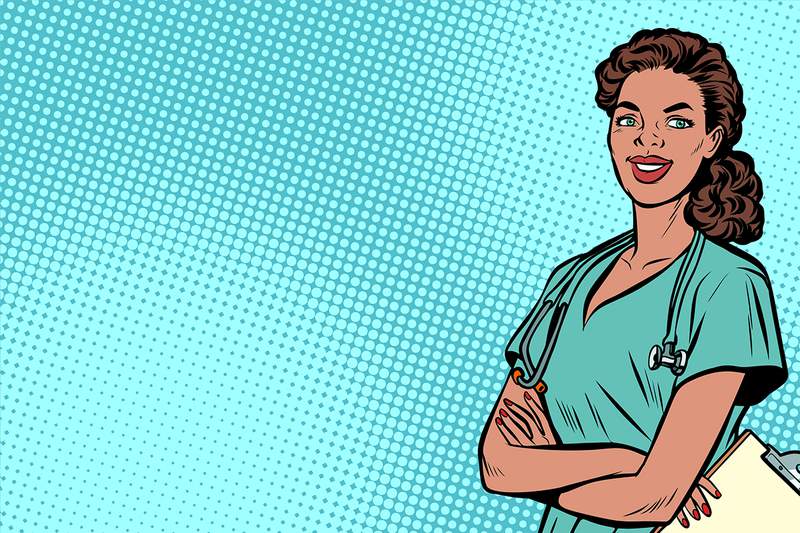 Your clinical placements are opportunities to expand and consolidate your knowledge and skills and prepare you for practice.
It's also the chance to develop professional contacts which will be valuable for your graduate applications. So, it's important to be prepared well in advance of your first placement.
Organisation
Organise your paper work early, such as:

your police and working with children checks
your immunisation status is current (check the requirements with your university)
the clinical placement tool (booklet) and other paperwork for your facilitator to complete.

Bring your stethoscope, fob watch, pen, note pad, etc.
In case of an emergency or if you require assistance, have the contact details of your clinical coordinator and placement facilitator saved in your phone.
Some students have a 'dry run' – travel to your placement beforehand to time how long it takes to get there and park/walk from the closest tram or train stop. Aim to arrive 15 minutes early.
Revision
Revise all units relevant to your placement so you can reflect on your pre-learning and classroom preparation. Focused preparation can help ease any nerves, and to remind you of the learning objectives outlined in your placement record booklet.
Find out what the patient cohort is like to do some self-directed research.
Review your scope of practice before commencing your placement.
Appearance
Your uniform should be neat, clean and in compliance with your university's uniform policy.
Your shoes should be clean, sturdy, non-slip with enclosed toes.
Pay attention to personal grooming as these are potential health and safety risks:

Tie back long hair securely.
Ensure your nails should be clean, natural and trimmed short. Artificial nails or nail polish are germ breeding grounds and long nails are a skin tear risk for elderly patients with fragile skin.

Ensure you are compliant with host health service's policy before deciding to wear facial or body piercings.
Professionalism
When you are on placement you are representing your education provider, as well as the public image of the professions.
Check your university's and host health service's policies. If in doubt, ask in advance. Being sent home from placement is more embarrassing than asking in advance.
Be mindful of privacy and confidentiality.
Don't post anything on social media relating to your placement. It doesn't matter if your privacy settings are set high, your posts may be forwarded, potentially leaving you responsible for damage caused by such content.
Punctuality is important. If you're not on time, you may be sent home. If you are running late, be sure to let your placement contact know.
Communication
Be mindful of where you are and when who you are talking to (even if you're in the lift or walking in and out of the facility).
Don't forget to dispose patient handover sheets at the end of your shift.
Be clear, courteous and professional. Don't use shorthand or slang. Ensure that your facilitators are informed about your nursing/midwifery care and what activities and assessments you have completed.
Any information passed on to you from a patient, relative, visitor or staff should be promptly communicated to your colleagues.
Remember, if you are in doubt, always ask your clinical facilitator or supervising registered nurse/midwife (preceptor), this is how you learn. Experienced nurses and midwives are available to assist you if they know what you are striving to achieve on your placement.
Enjoy your clinical learning experience and look for as many learning opportunities as you can as this adds to your preparation for successfully completing your course.