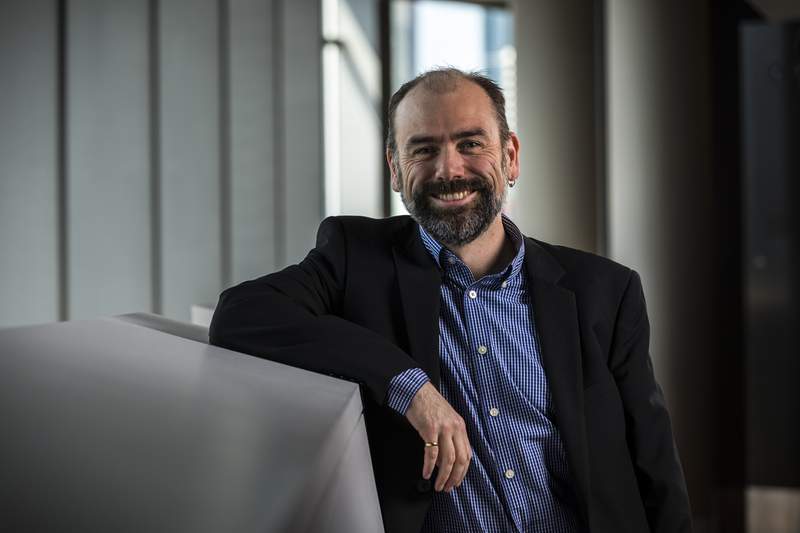 Two code grey case studies at Ballarat Health Services demonstrate what can go right and wrong in managing patient aggression, the Australian Nurses and Midwives Conference heard.
Nurse Unit Manager Marcus Hovey outlined two case studies, both of which involved aggression towards staff from a patient with delirium occurring at 10pm.
Case study 1
A 79-year-old male patient in a medical ward with acute delirium wanted to leave the hospital and became aggressive when he was prevented. The ANUM, a doctor and two security officers were present.
The patient was restrained, starting with the least restrictive 'shepherding' method, followed by a physical hold and brief period of mechanical restraint. A mild sedative was administered and restraints were removed within 30 minutes.
In this case study, the doctor on duty followed the protocol by seeking advice from more senior clinical staff. Staff in attendance were calm and coordinated. Security staff received clear instructions on when and how to intervene.
The patient responded well to interventions and all staff involved in the incident debriefed as a team immediately afterwards.
Ballarat Health Services is using this case study as a training example.
Case study 2
An 83-year-old female patient with acute delirium was posing a high risk to herself and others. The ANUM, a doctor and security staff were present. A high level of restraint was used, with two doses of pharmacological restraint administered and the patient put into a supine hold. The ANUM and doctor were in conflict around decision-making and security staff were confused about how to respond. There was no escalation to the patient flow coordinator or senior medical staff. Staff did not debrief after the incident.
Mr Hovey said the significant differences between the two cases, despite the same training and protocols being applied, highlighted a need for annual refresher training and regular 'planned code greys' – pre-emptive code grey 'practice runs'.
Mr Hovey said there was a higher incidence of code greys at Ballarat Health Services than 10 years ago but this was probably due to more reporting.
'When we first started code grey in 2008 we had 35 a year; we probably had 35 last week,' he said.