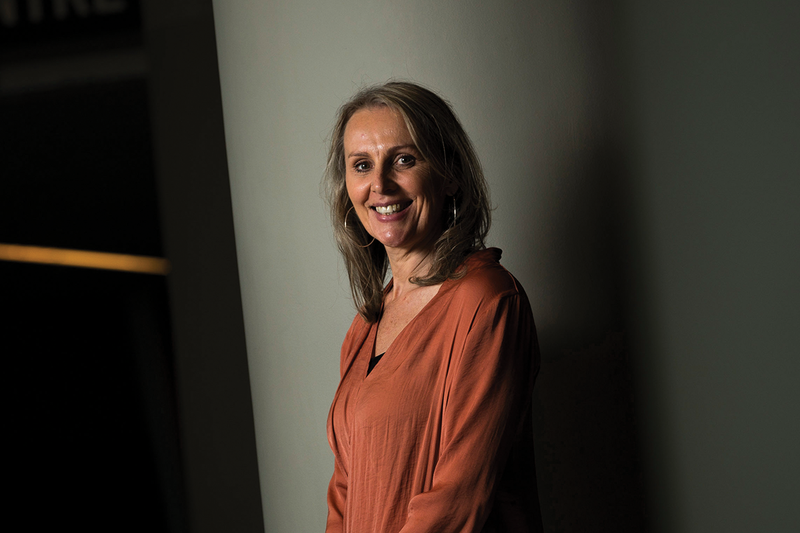 The trauma of a serious car accident brought Carolyn McDonald into direct contact with the nursing profession. Now she helps nurses and midwives deal with the intense pressures arising from their work.
As a senior clinician at the Nursing and Midwifery Health Program Victoria, Carolyn cares for the carers. She helps nurses find effective ways to cope with tensions and mental trauma that can come from working in high-pressure environments.
The NMHPV is a unique organisation. It is an entirely free, independent and confidential service for Victoria's nurses and midwives experiencing stress, mental health or substance abuse issues.
Originally funded through Victorian nurses and midwives registration fees, it is now funded by the Andrews Government.
'Nurses and midwives are incredibly resilient individuals,' Carolyn says. 'And I know it takes courage to access some help if you need it. Yet we are of no use to anyone if we are not ok.'
Pressures might be tolerable when colleagues are around. But at the end of the shift, workplace tensions can manifest as irritability, depression or anxiety, and escalate to alcohol or drug dependency or relationship problems.
'Sometimes the pressure of the work itself, and the system we work in, can make it hard to prioritise self-care. We have to find a healthy balance of life and work.'
'Nurses and midwives certainly place a value on caring for others,' she says. 'But I think it is hard for nurses and midwives to put themselves on the top of that list for care.'
Carolyn had tentative leanings towards nursing as a career and these crystallised in her final year of school after she was involved in a horrendous car accident.
'I was unconscious for a number of hours and suffered concussion. One nurse treated me with such disdain, I reacted and fought with her. Another nurse walked in and spoke with me gently and softly, and I was like putty in her hands.'
That level of care helped direct her ambition into something achievable. 'I think my Nana, who was a nurse in the 1920s, was the influence for this. It was like an unconscious motivator.'
Carolyn spent her final month of placement in far north Queensland, where she 'fell in love with the tropics' and worked at a private hospital.
She secured a permanent position in theatre recovery, in the post-anesthesia care unit (PACU), a role she enjoyed immensely because it was productive, organised and meant less shiftwork hours. Overall, she worked about 12 years in PACU.
While studying a Graduate Diploma in Perioperative Nursing, Carolyn came to realise that, while caring for patients was vital, her own self-care was imperative.
'Once I found my feet in nursing and gained some confidence, I started focusing on my own health and wellbeing.' She studied some psychology and began improving her physical health, gaining qualifications as a fitness instructor and personal trainer, and leading classes in circuit and body pump.
Carolyn worked in Melbourne for a few years in PACU, then travelled overseas to work for a year in a London hospital.
'It was a year of having fun, of burning the candle at both ends,' she says, conceding there were some 'maladaptive coping strategies' in the mix.
Yet, while immersed in that big, busy and vibrant city, Carolyn discovered the joys of yoga, a regime she believes kept her well despite all else. On her return, she completed a Diploma of Health – Yoga and set about changing her lifestyle.
'Yoga is a little like breathing to me now,' she says. 'It is essential for my wellbeing and a big part of my self-care.'
Carolyn has been at the NMHPV since 2009, three years after the service began. 'I'm very blessed to have a job that ticks all the boxes for me. I care deeply about nurses' and midwives' health and wellbeing.'
For details about the Nursing and Midwifery Health Program Victoria visit nmhp.org.au