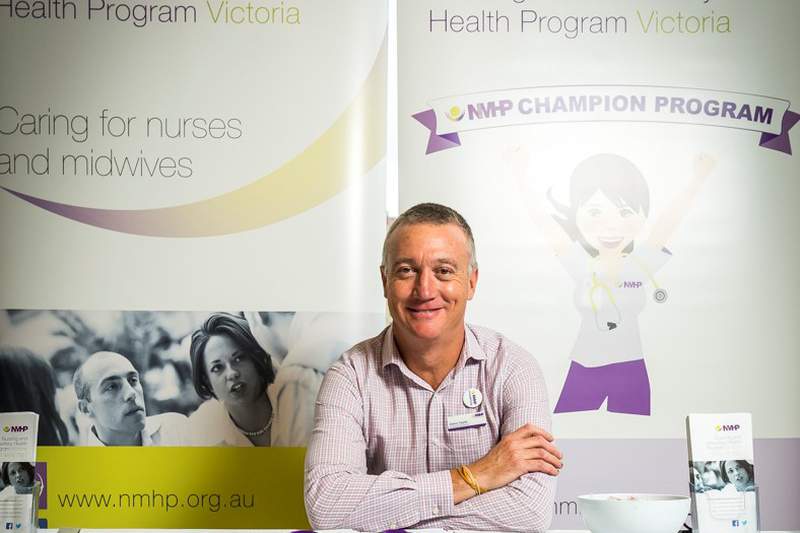 This article has been updated with the correct dates.
There has never been a more important time for Victorian nurses and midwives to be aware of the great support available to them through the Nursing and Midwifery Health Program Victoria (NMHPV).
In October the NMHPV is holding training sessions in Melbourne and Geelong for Victorian nurses and midwives to become NMHPV Champions.
During the training day, which attracts six CPD points, nurses and midwives will learn about the services NMHPV offers, as well as how to identify colleagues who are struggling and refer them to the NMHPV.
The Nursing and Midwifery Program Victoria is a free, independent and confidential counselling and support service for nurses, midwives, and nursing and midwifery students. The NMHPV is funded by the Andrews Government.
The NMHPV Champion role involves raising awareness of the organisation and how it can support colleagues. Champions also highlight the experiences that nurses and midwives confront in their roles and challenges the stigma of seeking help.
NMHPV CEO Glenn Taylor said: 'There is no more important time to create awareness of our service and the risks to health and wellbeing of being overwhelmed and over-worked.'
The COVID-19 pandemic had created stressors in both work and personal lives that continue to reverberate for Victoria's nurses and midwives, he said.
Details of the NMHPV Champion training days are:
Melbourne training – Friday 21 October, 9.30am – 4pm
ANMF (Victorian Branch), 535 Elizabeth Street, Melbourne
Lunch is included.
Geelong training – Friday 28 October, 9.30am – 4pm
GMHBA Stadium, Premiership Stand (Captains Room), 370 Moorabool Street, South Geelong
Lunch is included.