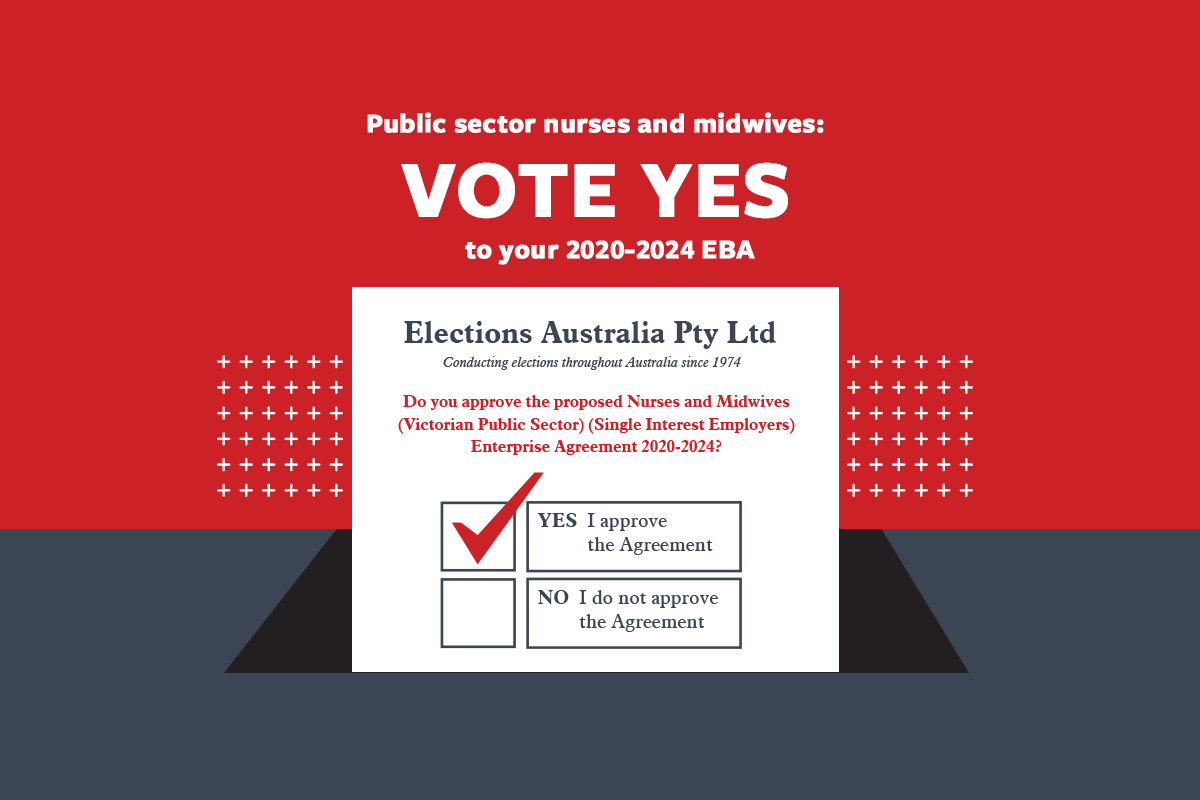 ANMF is aware some members have reported issues accessing the electronic ballot website to vote on the 2020-24 Victorian public sector nurses and midwives agreement.
ANMF has raised the issue with the public sector employers via their representative – the Victorian Hospitals' Industrial Association.
ANMF understands the issue may be personal information verification.
Any member having issues logging into the Elections Australia website should contact your human resources department to check if your personal information – name and birthdate are correct.
Please contact ANMF Member Assistance if your issue is not resolved by your HR department.
ANMF continues to recommend members VOTE yes to finalise this agreement and its important improvements to your wages and working conditions.
Voting closes midnight on Thursday 16 December 2021.
See EBA update 17 for links to the voting platform and detailed information about the improvements to your working life via anmfvic.asn.au/EBAupdate17