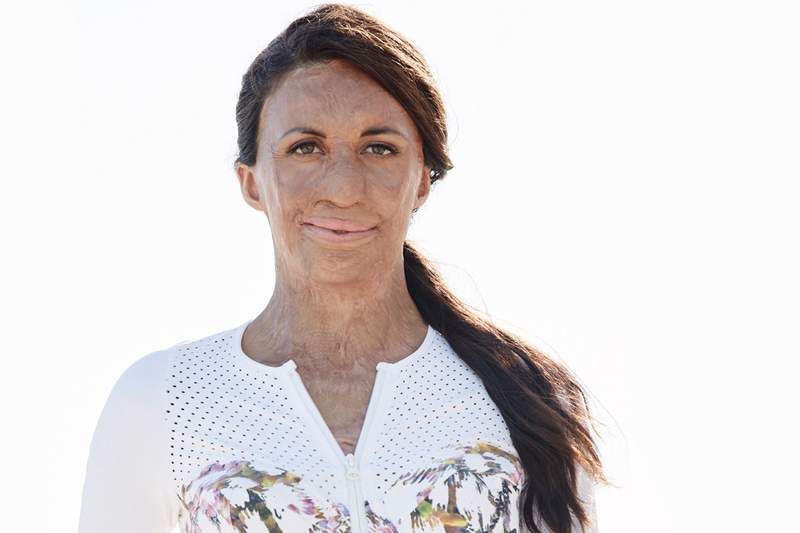 The 2022 Australian Nurses and Midwives Conference was held 100 per cent online due to the uncertainties of the COVID situation at the time. Registered attendees of the September conference can continue to access recordings of all the presentations and sessions until early December.
The annual ANMF (Vic Branch) conference is a two-day event that brings together nursing and midwifery professionals from around Australia to explore the latest professional and clinical issues and innovations.
Presenting the opening keynote speech, bestselling author, athlete and mindset coach Turia Pitt talked about overcoming the odds, and the importance of small steps in approaching any challenge as well as practicing gratitude.
'It's really simple: you start your day thinking of what it is you're looking forward to, or thinking of someone in your life who's really special to you … whatever it is, just try and reflect on those things and savour those things.'
Ms Pitt summed up the three things that are important for her every day: coffee, not looking at her phone first thing in the morning, and starting each day by practicing gratitude. But she also acknowledged the drawbacks of 'toxic positivity' and the benefits of owning your emotions if you feel disheartened or despondent.
Following her inspiring address, there were three streams of concurrent short sessions – which ran across the two mornings of the conference – and longer panels and presentations. Topics and themes covered were varied and comprehensive, with a strong focus emerging around culturally and linguistically diverse workforces, cultural safety and inclusive communication to improve healthcare outcomes.
Technology was also an ever-present theme, with presentations on the Northern Health-led Victorian Virtual Emergency Department and the use of exciting possibilities from using virtual reality in nursing education.
Professor Caroline Homer's focus on midwives offered an overview of the profession, state-wide and nationally. Among the statistics she shared were that of the roughly 300,000 babies born in Australia every year (around 76,000 of those in Victoria), 75 per cent are born in the public system to mothers who are ageing, and increasingly overweight – almost half of mothers are outside a healthy BMI at their first antenatal visit.
Victoria has almost 8,000 dual registration nurses and midwives, and just over 1600 direct entry midwives. The average age of midwives Australia-wide is 46 – which is decreasing.
Professor Homer discussed the issue of perinatal mental health, especially during and following the past two years, and the urgent need to close the gap in maternal health and wellbeing, and mortality, between Aboriginal and Torres Strait Islander women and babies, and non-Indigenous women and babies. The vital importance of continuity of care is a significant starting point, she said – not just in closing the gap but in improving outcomes for women and babies across the board.
Being online didn't prevent the conference from hosting a series of wellbeing activities for attendees, including sessions on cross stitching, journaling and pilates – including a friendly interruption from instructor Kirsti's family dog! – as well as sessions from Yarli Creative and Clothing the Gaps Foundation.
If you attended the conference, you have until Friday 9 December to access the recordings – of favourite sessions or of those sessions you missed. Access is via the original link in your registration and welcome emails.