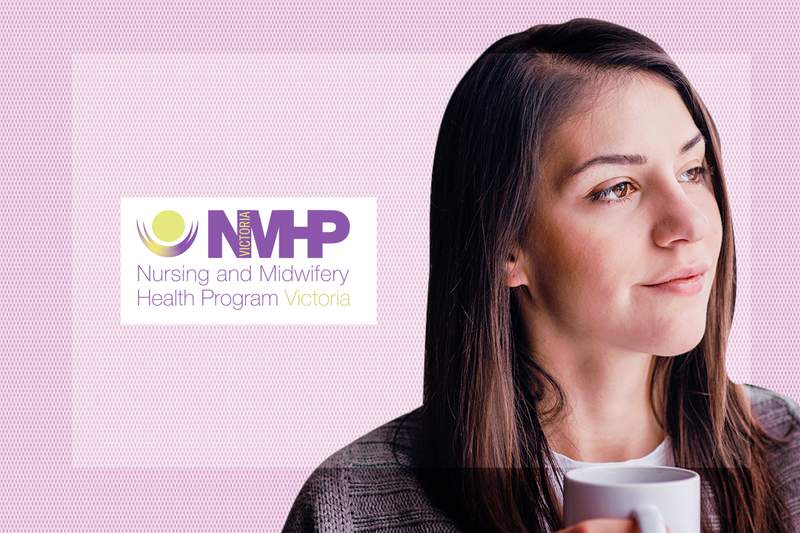 Nurses and midwives, and nursing and midwifery students, are encouraged to access the Nursing and Midwifery Health Program Victoria (NMHPV) for support and advice to protect your health and wellbeing during this once-in-a-century crisis.
More patients and less nurses and midwives during January placed so much pressure on health and aged care services that the Andrews Government responded with the declaration of a code brown.
In the days leading up to the announcement, almost 7000 healthcare workers were furloughed daily because they had COVID-19 or were a close contact. Hospitals had moved to surge workforce models to ensure the safety of patients. The extreme pressure on those remaining nurses and midwives was compounded by the accumulated stress of two years of living and working in a pandemic.
'Just offloading on someone who is there for me, who understands my job and how hard it's been, was all I really needed.'
ANMF Assistant Secretary Madeleine Harradence said 'We've had a horror month on top of a horror two years. This outbreak has taken its toll on nurses, midwives and personal care workers.'
Ms Harradence urged all members to look out for each other. 'If you have a colleague who's not coping, please encourage them to seek confidential and free help from the nurses and midwives at the NMHPV.
'The NMHPV staff get it, and they can support you to feel like yourself again. If you feel broken, call them straight away; if you feel you are coping call them anyway to protect yourself and prevent reaching a crisis point. Once you are overloaded with stress it can be very hard to seek help.'
Ms Harradence added that 'if you don't feel you need to call or don't want to call, then at least take the NMHPV self-care quiz'.
The NMHPV self-care questionnaire provides an opportunity to reflect on your current circumstances and will email you back a self-care plan.
'If self-care is in the too hard basket because you are worrying about everyone else, then it is time to contact the NMHPV,' Ms Harradence said.
A cost that comes with caring
NMHPV CEO and registered nurse Glenn Taylor said the service was starting to receive an increased volume of calls from nurses and midwives, and the main concerns are related to the continuing demand on them to 'keep going'.
'I would remind them that everyone has a limit to what they can do, how much they can give,' Mr Taylor said. 'There is a cost that comes with caring. We all only have so much of ourselves that we can give to anything before we need to stop and recharge: physically, mentally, emotionally, spiritually.'
Making a call to NMHPV is not a sign of weakness, Mr Taylor added. 'In fact, it is a responsible thing to do.'
He noted that a call 'could be as simple as sharing your recent experiences and letting someone else share the load. It might be all you need to regenerate and help with your thinking and decision making.'
'I wish I'd called six months ago'
Feedback from nurses and midwives who have called the service backs up Mr Taylor's comments.
'They gave me permission to consider my needs for a change,' commented one caller. 'This allowed me to put myself first, which I realised I hadn't done in years. Me, my family, friends and patients are all better for me having done this.'
'Just offloading on someone who is there for me, who understands my job and how hard it's been, was all I really needed,' said another.
'I wish I had taken the advice to contact NMHPV six months ago' is another common response.
The NMHPV can provide anything from a caring and compassionate listening ear to helping you develop a care plan to get your health back on track. It is also a safe space to talk about family violence, and alcohol and substance use, and can refer you to specialist services if necessary.
To contact NMHPV call 9415 7551 or email admin@nmhp.org.au. Find out more at nmhp.org.au.