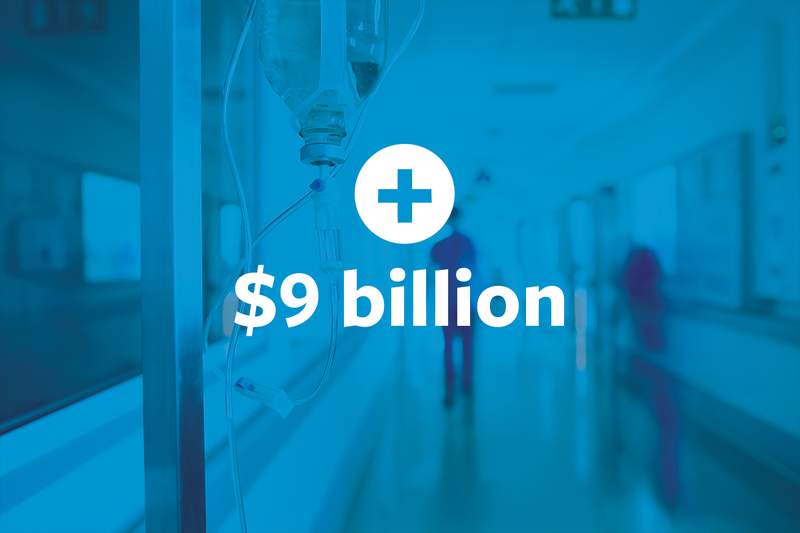 The Andrews Government's 2020–21 budget will deliver $9 billion over the next four years for planning new hospitals and redeveloping existing Victoria's hospitals and health services.
The budget includes:
$384.2 million for the redevelopment of Warrnambool Hospital and $4.5 million to start planning for the Angliss Hospital expansion.
$562 million for the expansion of Frankston Hospital.
$75 million for planning and early works for the new Melton Hospital
$10 million for planning to redevelop the Royal Melbourne Hospital, including establishing a new site at Arden street and potentially another for the Royal Women's Hospital
$66.1 million to continue planning and purchase land for new community hospitals in Cranbourne, Pakenham, Torquay, City of Whittlesea, Eltham, Fishermans Bend and Point Cook
$217 million to redevelop the Latrobe Regional Hospital
$3.6 million to continue planning for a new women's and children's hospital at University Hospital in Geelong
$7.6 million to redevelop the Wangaratta Hospital
$2.906 billion for the COVID 19 health response
The budget also includes $120 million for the Regional Health Infrastructure Fund and $200 million for a new Metropolitan Health Infrastructure Fund.
The Geelong, Wangaratta and Traralgon communities will benefit from funding to open new alcohol and other drug residential rehabilitation services.
ANMF is also pleased to see increased funding for voluntary assisted dying, to expand the care navigator system and statewide pharmacy service.
Budget funding to roll out interim recommendations from the Royal Commission into Mental Health, includes $492 million to deliver 120 mental health beds in Geelong, Epping, Sunshine and Melbourne. An additional $18.9 million is provided for 35 acute treatments beds for public mental health patients in private health services.
The budget also invests $21.4 million to support the state-wide expansion of the Hospital Outreach Post-Suicidal Engagement (HOPE) service.