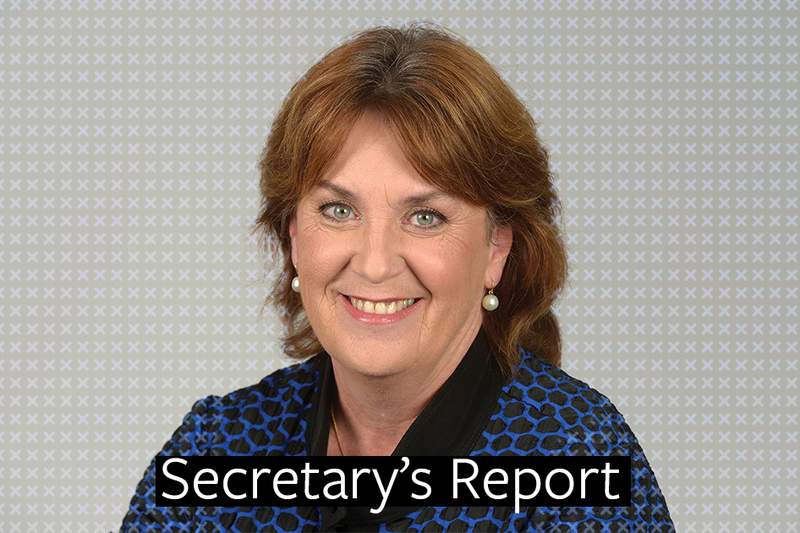 ANMF members employed in the public sector have taken unprotected industrial action multiple times to protect patient care.
They have taken this action in 2001, 2007 and 2012 because it was the only way to secure nurse/midwife patient ratios and to keep them.
If the Morrison Government's ensuring integrity bill is passed these members and this union would be at risk of harsh penalties for taking a stand to stop unsafe clinical staffing. These include the disqualification of elected office holders, deregistration of the union and a requirement to resign from the union to access the entitlements of the enterprise agreement.
The Federal Attorney-General Christian Porter told Federal Parliament in July this year 'No nurses' union in Australia has ever engaged in the sort of systemic unlawful behavior that would provide the basis for a court to deregister them.'
The problem is that it has been reported that officials from the Attorney-General's department have told the senate inquiry into the proposed law the harsh penalties could be applied for single instances of unprotected industrial action or defying court orders.
The other problem is ANMF members have taken unprotected action on multiple occasions for the benefit, not of themselves but for their patients. They have also ignored Fair Work Commission orders and a Federal Court injunction for the same reason.
It gets technical, but essentially a High Court decision in 1994 means public sector nurses' and midwives' staffing levels cannot be included in an arbitration. Arbitration is a formal process where the independent umpire, the Fair Work Commission, can decide on the EBA outcomes when the parties are unable to agree.
Under the law our enterprise bargaining disputes can end up in arbitration if our protected industrial action is terminated by the Fair Work Commission. This was the Baillieu Coalition government's plan to get rid of ratios in 2011-12 set out in a 'cabinet in confidence' document – exposed by 'The Age' newspaper on 6 November in an article titled 'Revealed: secret plan to cut nurse numbers'.
Importantly, we don't end up in arbitration if we take unprotected or unlawful action.
I explained this important distinction to the senate education and employment committee's inquiry into the Morrison Government's ensuring integrity bill at an October hearing in Melbourne.
The bill has already passed the lower house. The senate education and employment committee is due to report to Parliament on 25 October.
Aged care royal commission
The quiet voices of people, young and old, living in aged care are finally being heard through the hearings of the aged care royal commission.
ANMF (Vic Branch) will give evidence in the workforce hearing in Melbourne (14- 18 October) on behalf of our members employed in private and not-for-profit aged care.
Our evidence will detail how federal employment law has made it difficult, and in many workplaces almost impossible, for nurses and personal care workers to improve wages and working conditions – particularly staffing levels or ratios.
Investing in members
On 4 and 5 October there will be some disruptions to our websites and Diary App while we install our new membership engagement system.
This new system will improve ANMF's ability to respond to members needs and trends in a single workplace or across sectors.
Significant enhancements are also planned over the next 12 months to improve the usability and the information members can access via the Member Portal.