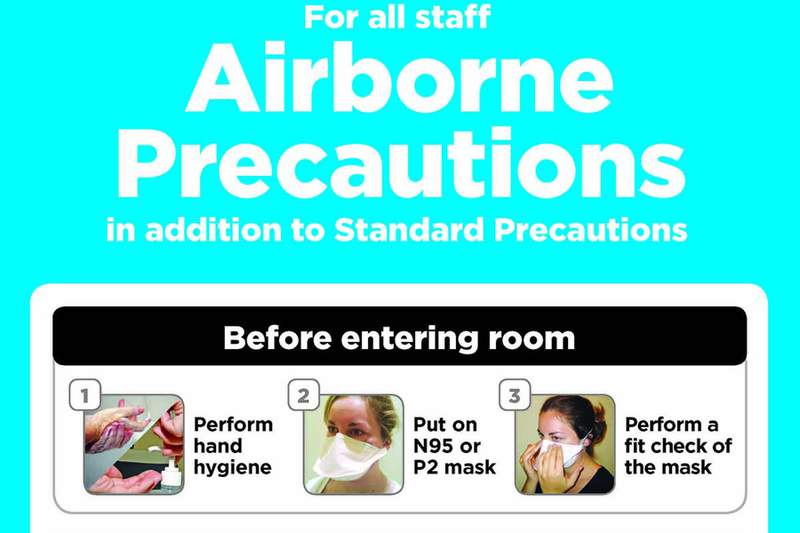 The ANMF has joined with nurses around the world in urging the World Health Organisation to upgrade its advice to health practitioners and their employers about the novel coronavirus.
ANMF was a signatory to a letter from Global Nurses United to the World Health Organisation (WHO) saying that their guidance on infection control for the novel coronavirus, known as 2019-nCoV, 'falls short in ways that endanger the health and safety of the nurses and other healthcare workers'.
Global Nurses United urged WHO to call for airborne precautions to be implemented when healthcare workers are caring for patients with possible or known novel coronavirus.
'In the current situation where little is known about the transmission of 2019-nCoV, the WHO's recommendation that only droplet and contact precautions be used for patients with possible 2019-nCoV infections is irresponsible and may endanger healthcare workers,' the letter said.
Global Nurses Network also urged WHO to explicitly call on healthcare employers to communicate clearly and transparently with nurses and other healthcare staff about novel coronavirus and potential occupational exposure.
ANMF members should note that if they contract novel coronavirus as a result of their work, they can apply for workers' compensation.
Cases in Victoria
On 25 January 2020 a man in his 50s was the first patient to test positive for novel coronavirus in Victoria. He was treated and was in isolation at Monash Medical Centre Clayton. He had been in Wuhan, China, in the two weeks prior to onset of illness. A second Victorian – a man in his 60s – was diagnosed with the novel coronavirus on 29 January and was also being treated at Monash Medical Centre. As at 5 February, four Victorians had been diagnosed with the virus, including a woman in her 40s and a woman in her 20s. Forty-one people in Victoria were undergoing testing for the virus.
Thirteen people in Australia have tested positive for novel coronavirus.
Who should be tested and self-isolate?
The Victorian Department of Health and Human Services has advised that:
Any person who has an acute respiratory infection and has been in mainland China or has had close contact with a confirmed case of novel coronavirus in the 14 days prior to onset of illness should be tested for the infection.
As a precaution, people who have been in mainland China (excluding Hong Kong, Macau and Taiwan) are advised to self-isolate if they were in mainland China on or after 1 February 2020, when the risk of human to human transmission across many provinces of mainland China was identified to have significantly increased.
It is believed the virus may be contagious before people experience any symptoms.
Guidelines for health practitioners
The department issued guidelines for health services and general practitioners on 23 January 2020 which advise practitioners on how to manage a suspected case of 2019-nCoV.
The Victorian Department of Health and Human Services has also issued a 'frequently asked questions' document for the public in English and Chinese.
A hotline number, 1800 675 398, has been established for members of the public who suspect they may have the novel coronavirus.