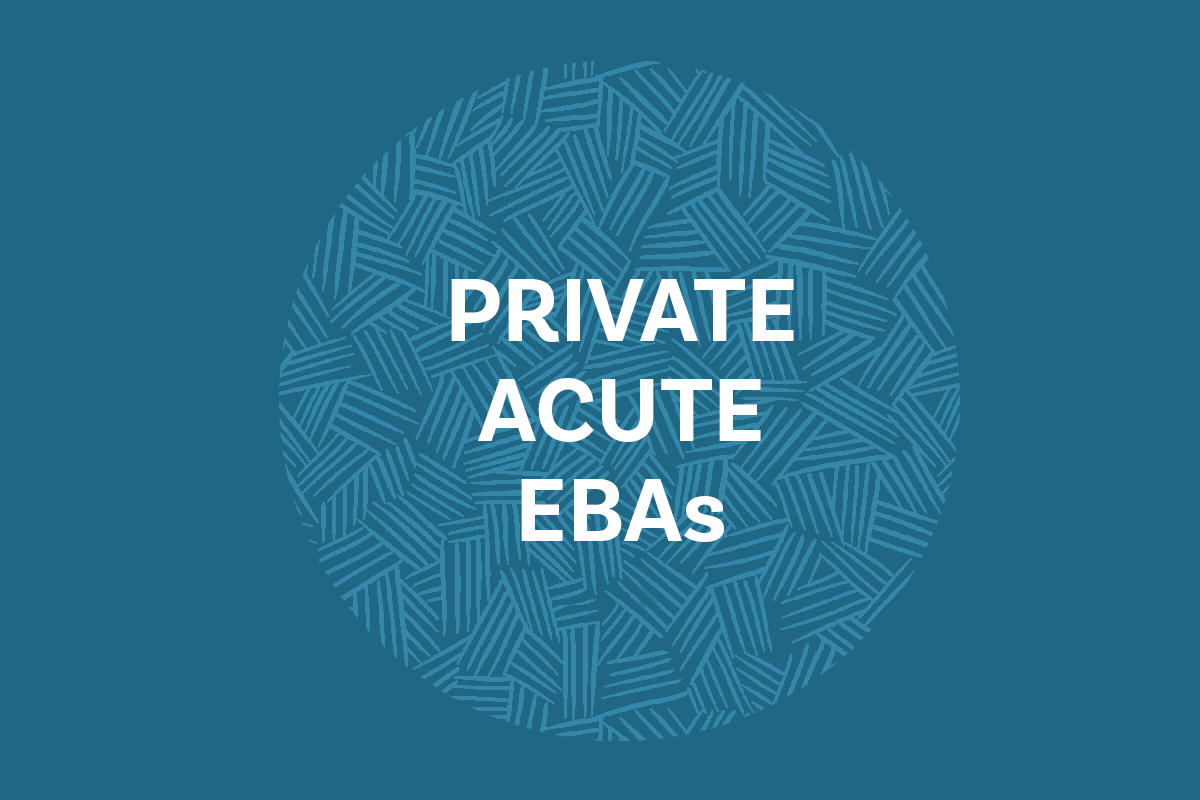 ANMF continues enterprise agreement negotiations with private acute employers.
St Vincent's Private Hospital
ANMF and St Vincent's Private Hospital have had three meetings regarding the enterprise agreement.
St Vincent's Private has offered a wage rise that will enable ANMF members to reach parity with public sector nurses and midwives by the conclusion of the agreement.
ANMF continues to bargain for improvements to staffing, and for ensuring members are not working excessive additional hours, are getting adequate rest, are paid for all overtime and are able to complete all work (including writing of rosters) during paid work time.
As well as bargaining for improvements these matters, ANMF has written to the CEO Janine Loader outlining the serious concerns members are raising about unsustainable and unsafe workloads and staffing shortfalls.
Epworth Private Hospital
The Fair Work Commission approved Epworth Private Hospital's enterprise agreement on 29 April.
By the end of the agreement, Epworth wage increases will be consistent with those of the 2020–24 public sector agreement.
The agreement also includes:
access to long service leave at seven years by 1 July 2023
superannuation on paid parental leave from 1 July 2021
access to paid parental leave where a child is stillborn after 20 weeks gestation, or dies after birth
an increase to 20 days paid family violence leave
improved penalty provisions where nurses and midwives are required to work through their meal break or remain available or are recalled when on their meal break.
St John of God
ANMF Job Reps met on 13 April to discuss St John of God's offer of settlement. ANMF has asked members to undertake a survey to determine whether they support or reject the in principle offer and instruct the ANMF to lodge an application with the Fair Work Commission for a protected industrial action ballot.
HealtheCare
HealtheCare has issued the notice of employee representational rights (NERR) and negotiations have commenced. The negotiations will result in two agreements – one to cover the acute side of the business and the other to cover the speciality business (rehabilitation and mental health).
Jessie McPherson Private Hospital
ANMF and Jessie McPherson Private Hospital are commencing negotiations for a new enterprise agreement, with the first meeting on 5 May 2021 to be followed by fortnightly meetings.
Malvern Private Hospital
ANMF and Malvern Private Hospital have exchanged logs of claims and will have their third bargaining meeting on 10 May. Malvern Private has already accepted ANMF's claim for seven years pro rata long service leave.
Cabrini Health
ANMF and Cabrini are continuing to meet about the enterprise agreement.
Healthscope
ANMF has been consulting with Healthscope members over their log of claims at sites throughout April. We anticipate the log of claims will be served on Healthscope in the first week of May 2021 with negotiations commencing later in May.
Ramsay
ANMF will continue fortnightly enterprise agreement negotiations with Ramsay in May.
Ramsay has confirmed it will provide the next wage increase to nurses and midwives by no later than the first pay period on or after 30 September 2021.