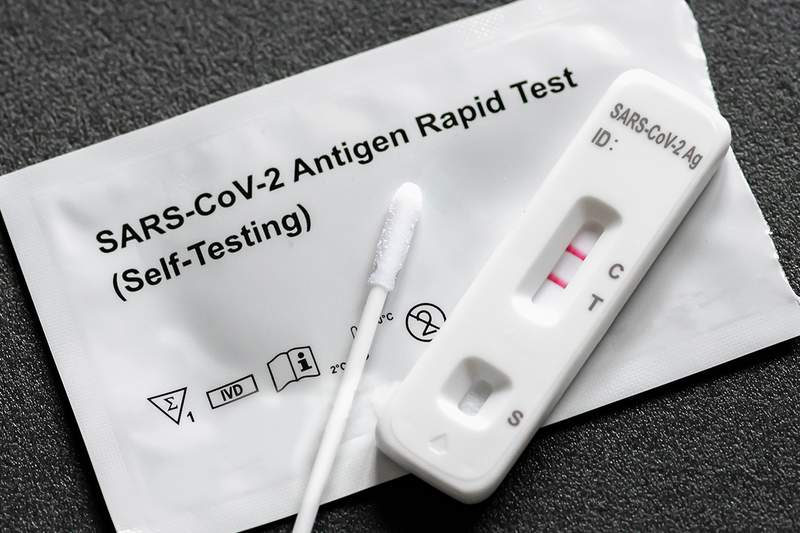 ANMF (Vic Branch) has called on the Morrison Government to provide free rapid antigen tests (RATs) to all NDIS participants.
Currently, up to 10 free RATs are available to concession or healthcare card holders, over a three-month period. While this covers many NDIS participants, it doesn't apply to all – nationally, almost 20 per cent of NDIS participants are not eligible for free tests. This means that a proportion of Victorians living with a disability must use their NDIS funding to pay for their RATS, or for their support workers' RATs.
Crucially, while allowing NDIS participants to purchase RATs with their core funding, the Federal Government has not increased that core funding to cover the cost of RATs.
Unfair financial burden
'This unfairly increases the financial burden on vulnerable people with a disability,' said ANMF (Vic Branch) Assistant Secretary Madeleine Harradence. 'There's an additional risk to nurses working with untested clients in the community who may have COVID-19 but no symptoms and can't afford a RAT.'
In January, the Andrews State Government announced that it had bulk ordered 44 million RATs to ensure free access for Victorians who needed them, including healthcare workers and those in the aged and disability sectors.
From these, 132,970 free tests were distributed to the disability sector in Victoria between 14 January and 18 March 2022. A further 6000 RATs were supplied to disability liaison officers. While this support is vital, ultimately the disability sector is regulated and funded by the Commonwealth.
'Australians desperately need a federal government that shows leadership and respect for those with a disability and those that care for them,' Ms Harradence said. 'The Morrison Government's decision to not provide free RATs to the disability sector and NDIS participants is another monumental failure to protect those most vulnerable.'