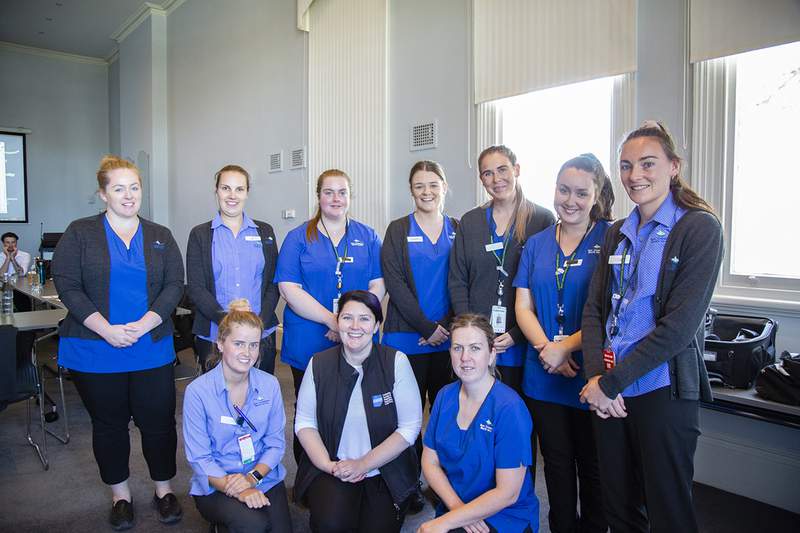 New graduates can meet ANMF (Vic Branch) staff at their employer's graduate orientation sessions.
Since January, staff have visited 62 health services to talk about how ANMF assists you in your professional life, and answer questions. Orientations will continue until April.
Last week, one of the services ANMF visited was East Grampians Health Service (pictured).
New graduate nurses shared their hopes for the upcoming year.
New grad nurse Jessie* told ANMF that she hopes by the end of her graduate program to 'improve my confidence in my clinical skills and learn what kind of nurse I'd like to be.'
Her new nursing colleague Grace* also hoped she'd build her confidence and clinical skills, stating she hoped she'd be part of the team in providing best practice.
Chloe* also hoped the year would allow her to find areas of nursing she might specialise in.
The most common issues raised by graduates included pay, pay rates for previous enrolled nurse experience, AHPRA registration, documenting CPD hours and pregnancy.
If your orientation starts in February, March or April, come and visit the ANMF table to grab some goodies and meet the graduate and first year officer.
All graduate members will receive an ANMF fob watch and a copy of our graduate booklet outlining information on the union's services and your pay and working conditions.