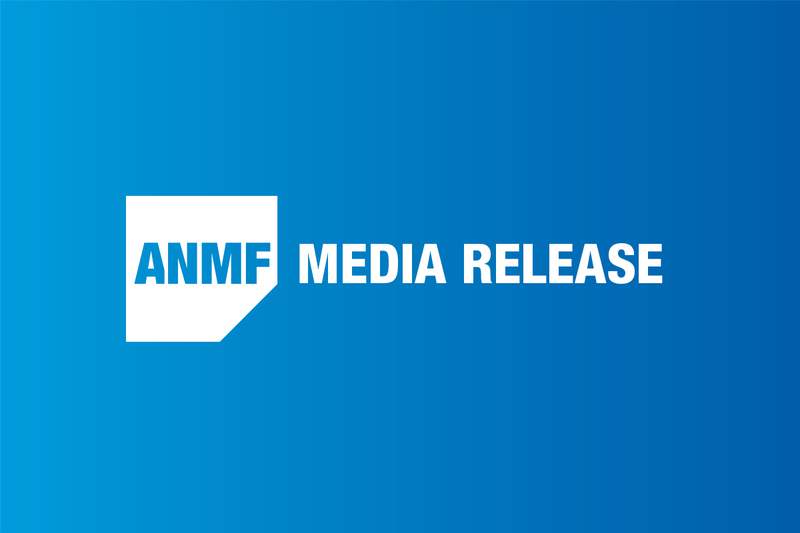 The ambitious Victorian Andrews Government budget will give hope to Victorians and the nurses and midwives who care for them – that mental and physical health are equally important, according to the Australian Nursing and Midwifery Federation (Victorian Branch).
A series of significant investments totalling $3.8 billion demonstrates the Andrews Government's serious approach to delivering on its promise to implement all the mental health royal commission recommendations and 'rebuild the mental health system from the ground up'.
The budget also provides $759 million to address the post-COVID-19 lockdown pressures on ambulance services, emergency departments and acute services. The funding shows the Andrews Government has listened to nurses about the pressure points, patient flow issues and the solutions. This includes additional beds in the wards and additional nurses to care for patients delivered by ambulance so paramedics can get back on the road.
ANMF (Vic Branch) Secretary Lisa Fitzpatrick said 'This budget delivers substantial election promises, record funding, a commitment to reform and a deep understanding that we can't keep delivering physical and mental health care the same way.
'It's a staggering list of initiatives and ANMF will be contributing, like other organisations and businesses, to the payroll increase that will be quarantined to fund the mental health measures.
'These billion-dollar investments are importantly underpinned with intentional and detailed reform that will ensure the money addresses the underlying issues that must be fixed to improve the mental health and health needs of all Victorians,' she said.
'Compassionate, trauma-informed care and early intervention will be at the heart of our new services.
'We've got a significant start to fixing the fragmented and under-resourced mental health system, addressing the demand on our emergency departments and hospitals through serious investment in community-based health services and developing the additional workforce needed to implement all of the reforms,' Ms Fitzpatrick said.
A boost of 3000 doctors, nurses and allied health workers will be required to work in the reformed mental health system with $206 million for training and scholarships. This includes expansion of the mental health nursing workforce with ongoing funding for 120 annual graduate places for nurses and 140 postgraduate mental health places.
'We have enormous respect and compassion for our mental health nurse members who have continued to work in a mental health system that more often than not found itself only able to care for those in the peak of a mental health crisis,' Ms Fitzpatrick said.
'The Andrews Government has understood extra nurses and midwives don't happen overnight.
'We are starting to see the results of a significant workforce planning and investment phase, started in 2018, in capacity building to staff the staggered nurse/midwife patient ratio improvements under the Safe Patient Care Act 2015,' she said.
The budget provides $13.2 million for an additional 200,000 clinical placement days for undergraduate student nurses and midwives. These desperately needed placement days will provide critical opportunities for final year students to catch up after the detrimental impact of COVID-19 in 2020.
On top of the annual 1889 graduate nurse/midwife places, the government's Nursing and Midwifery Workforce Development Fund will have provided an additional 797 graduate places by the end of the 2021-22 financial year. This will total 1101 additional places by the end of 2022-23 at a cost of $19.78 million.
---
Additional budget measures important to nurses, midwives, consumers, patients and their families and carers, include:
$349.6 million for a major upgrade at Thomas Embling Hospital including an additional 82 forensic mental health beds comprising a new dedicated 34-bed women's precinct and a 48-bed medium security men's facility.
$1.5 billion to provide community-based care with the first 20 new local adult and older adult mental health and wellbeing services for mild to moderate mental health needs. Sixty are planned.
$954 million to establish 22 adult and older adult mental health and wellbeing services for more complex mental health and wellbeing challenges to replace current services. These will include outreach and emergency responses.
$310.8 million in acute mental health care – including $101.8 million for 104 beds and ongoing funding for an extra 96 beds.
$71.3 to strengthen mental health system leadership, governance and accountability.
$10.9 million to fund five extra acute mental health beds at South West Healthcare in Warnambool. This is the first five of 100 additional new beds. This is on top of 179 additional beds in last year's budget.
$141 million for five new 10-bed Youth Prevention and Recovery Care units in the Barwon South West, Gippsland, Hume and Northern Eastern regions. These services will offer short-term 'step up' from community care and 'step down' from hospital. Three existing units in Bendigo, Dandenong and Frankston will be refurbished.
Expansion of a new intensive 14-day support program for people experiencing psychological distress. This program will support the Hospital Outreach Post-suicidal Engagement (HOPE) program in nine adult metropolitan and regional sites.
$16 million for four new HOPE sites designed for children and young people who have self-harmed or are at risk of suicide. These sites will be located at the Royal Children's Hospital, Alfred Health, the Monash Children's Hospital and Orygen.
$16.3 million to expand the locations visited by the Mobile Targeted Assertive Outreach teams which provide specialised outreach support to young people with multiple and complex needs.
$842 million for mental health and wellbeing support for children and young people – two separate streams will be dedicated to infants and children (0 to 11 years) and their families and one dedicated to young people (aged 12 to 25).
Establishment of a Collaborative Centre for Mental Health and Wellbeing.
$42.4 million to establish statewide specialist services for people living with mental illness and substance use or addiction. Support to educate and build dual diagnosis workforce capacity.
$116.1 million for supporting Aboriginal social and emotional wellbeing.
$13.4 million to support the mental health and wellbeing of people in regional and rural Victoria.
$92.6 million to support families, carers and supporters.
Funding to start the work to establish a health-led response to mental health triple zero calls.
A school mental health fund to support evidence-based wellbeing initiatives and promote early intervention.
$30.7 million to support the mental health and wellbeing of people in contact with, or at risk of coming into contact with, the criminal and youth justice system.
Trial sites and health outreach teams as part of implementing a health response as part of the decriminalisation of public drunkenness.
Continued funding for programs to provide mental health support to people seeking asylum who are ineligible for Medicare and income support.
$136 million additional funding to reduce elective surgery lists. This is on top of the $300 million blitz already underway.
$556 million for funding to construct and expand 10 community hospitals in Craigieburn, Cranbourne, Pakenham, Phillip Island, Sunbury, Torquay, Mernda, Eltham, Point Cook, and inner south Melbourne. Construction of the Cranbourne community hospital will start in 2021.
Funding to rebuild the Glenview Community Care aged care facility in Rutherglen to deliver 50 public aged care beds.
Planning for emergency department expansions at Maroondah, Casey, Northern, Werribee and Austin hospitals Hospital, Casey Hospital.
Dedicated children's emergency departments at Northern, Frankston, Casey, Maroondah and University Hospital Geelong hospitals.
Improved efficiency measures with shared procurement structures and supply chains – prompted by learnings from the pandemic.
Finalisation of the planning and business case to redevelop Mildura Base Hospital.
$6.5 million to expand public fertility care services across to assist more Victorians become parents, plus $70 million to cover the costs of in-vitro fertilisation and other fertility care services.
Construction of a new two-level building at Maryborough Hospital.
Angliss Hospital expansion including a new in-patient unit.
A new cancer and wellness centre in Echuca.
Construction of a new emergency department at Swan Hill District Hospital.
$28.8 million for additional services to prevent patients ending up in acute care using programs such as the Health Independence Program and additional dialysis and radiotherapy.Plus many more.
---