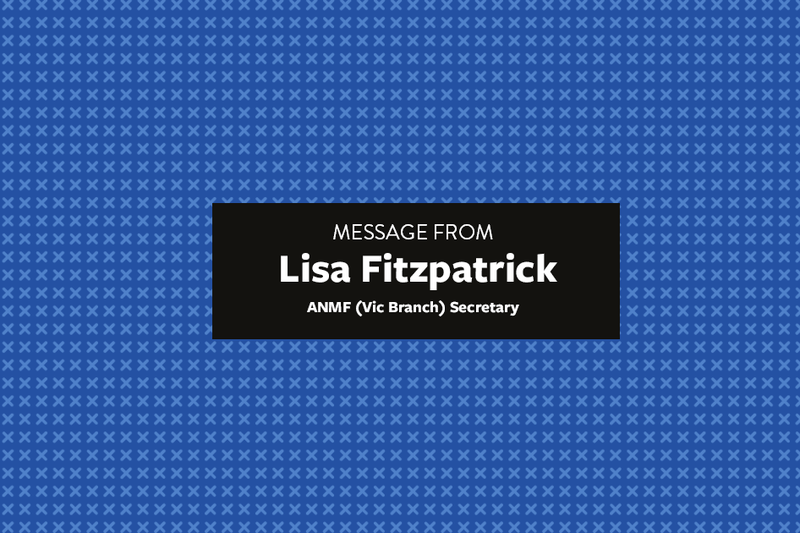 It's been a long year.
No one could have imagined a global pandemic would bookend the summer bushfires.
Both have thrown a string of challenges at nurses, midwives and personal care workers. Each time we have risen to the occasion.
We've got a way to go yet.
To the more than 3000 people living in the apartment towers that have been locked down—I want you to know that we care deeply. We understand what's happening will be frightening, possibly traumatic, on a number of levels.
Since the announcement, ANMF has been working with the VTHC on a response so members, the community and our union can let the tower residents as a priority know they're not alone in this by providing some practical support.
To those people experiencing a return to stage 3 stay-at-home restrictions—only leaving home for the stated four reasons—I want you to know that we appreciate it's difficult and we are so very grateful for your efforts.
To those outside the restricted postcodes—keep following all the rules—so we can all get this outbreak under control and try and prevent the need for further postcodes to be added.
The recent further COVID 19 outbreak is of concern to us all. Thankfully, time and leadership were on our side and Victorian health services are much better prepared now.
What's also worrying is that we used to be in this together. I use past tense because I'm concerned that recent positive testing results have fractured the important community collective.
The tower lock downs mean we urgently need to repair the cracks that have damaged Victoria's sense of 'we're all in this together'.
The finger pointing at the people who have the virus, and the locked down communities where they live, is ignorant and poisonous. It's disgusting.

It's all over social media, but it's also on the streets and in conversations with strangers, friends and colleagues.

These reactions are based on stereotypes that incorrectly and unfairly blame entire groups of people.
Nurses and midwives are bound by codes of conduct that at all times require anyone who holds the registration to be respectful, to understand varying levels of health literacy and to avoid discrimination, racism and bias.
Personal care workers employed in aged care are bound by similar high standards.
What you say to each other and the community, and on social media is important.
Not just because you risk your registration and livelihood if your comments contradict the nurses and midwives and carers codes of conduct.
But because you belong to the most trusted of professions and a vulnerable community is looking to you for professionalism and leadership.
You are educated in the infectious disease process.
Nurses and midwives know the highly infectious COVID-19 does not target race, ethnicity, religion, socioeconomic status or geography.
The breaches we've already seen in Australia are evidence outbreaks can occur anywhere. None of us is out of the woods yet.
Nurses, midwives and carers are intelligent women and men and have a critical role here to lead and educate – to set the record straight.

Fear is powerful, but we cannot let it override knowledge, empathy and compassion.

We must honour the community's trust by countering misinformation, dispelling the myths and stepping into our public health education role.
ANMF members understand the power of the collective to improve patient care.
Let's use our nursing, midwifery and personal care worker collective and be worthy of the community respect we hold.
In every interaction from now, educate the community to better understand the virus so we better understand, protect and support each other.