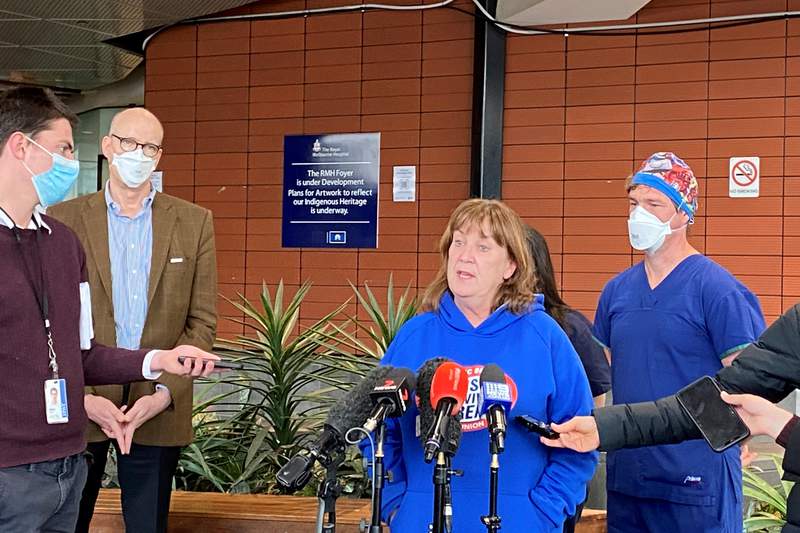 All health unions joined with ANMF in the lead up to the release of the Victorian re-opening roadmap calling for consideration of the capacity of the health system and the health workforce.
ANMF (Vic Branch), the Victorian Ambulance Union, the Australian Medical Association Victoria, the Australian Salaried Medical Officers' Federation and the Victorian Allied Health Professionals Association, issued a joint media statement on 17 September.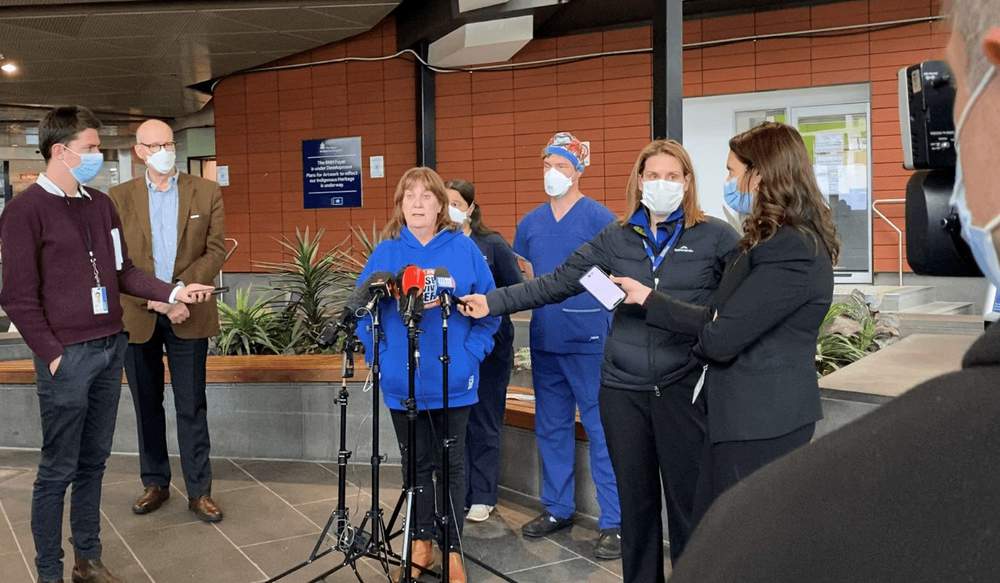 On the same day, at a media conference in the foyer of the Royal Melbourne Hospital, ANMF Secretary Lisa Fitzpatrick and Australian Medical Association President Dr Roderick McRae, together with intensive care staff, emphasised the impact of the increasing number of patients on hospitals and the already fatigued workforce.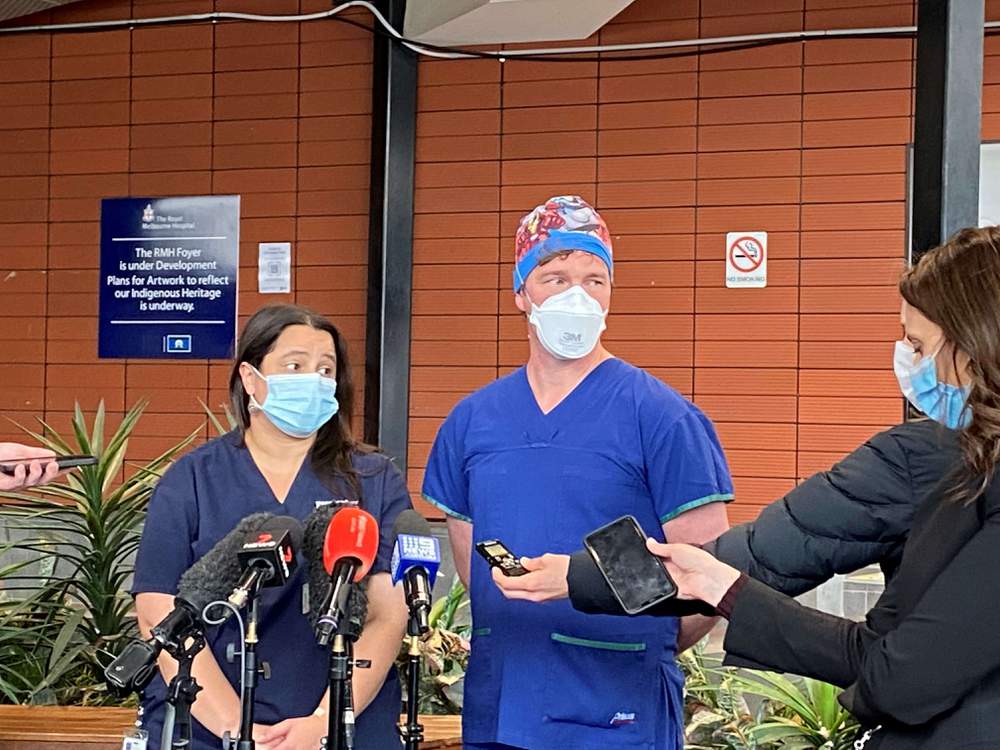 They explained caution was needed to avoid overwhelming hospitals so they were not forced to make difficult decisions about the care of COVID and non-COVID patients.
On that day (17 September) there were 208 COVID patients in hospital, including 49 in intensive care – of those 32 were on a ventilator.
Just over three weeks later, on 8 October there were 620 COVID patients in hospital with 114 in intensive care and 76 of those on a ventilator. On the same day there were 812 patients in NSW hospitals with 163 in intensive care and 75 requiring ventilation.
Premier Daniel Andrews announced the roadmap, based on the Burnet Institute modelling, on 19 September. It is set against COVID-19 thresholds including hospitalisation rates, and the vaccination targets set out in the National Plan to transition Australia's National COVID-19 Response.
The modelling acknowledged 'considerable uncertainty' in future projections and noted 'easing of restrictions must be done carefully to avoid overwhelming the health system'.
It predicts — with schools open throughout October, outdoor activities starting at 70 per cent fully vaccinated and indoor density limits starting at 80 per cent fully vaccinated — 3150 hospitalisations and 2200 deaths (between July and December 2021). The peak is expected in December.
The roadmap includes trigger points to protect the health system from becoming overwhelmed. The public health unit will be able to adjust restrictions if hospital admissions become too high.
In urging the government to take an extremely cautious approach, Ms Fitzpatrick said 'Victoria is doing everything it can to prepare, we have a surge workforce working across 60 vaccination hubs and almost 250 testing sites, nurses have completed critical care education, we have extra beds and ventilators.
'What we haven't been able to do is give our exhausted nursing and midwifery workforce a break to properly re-charge. They now approach the next peak deeply, deeply fatigued.'
'Business interests and people's desire to get back to normal is understandable. But surely a beer in the pub or a coffee in a café cannot happen at the cost of exhausted healthcare workers wearing uncomfortable tier 3 PPE shift, after shift in a health system making impossible decisions about who gets a bed and spiralling deaths each week.'