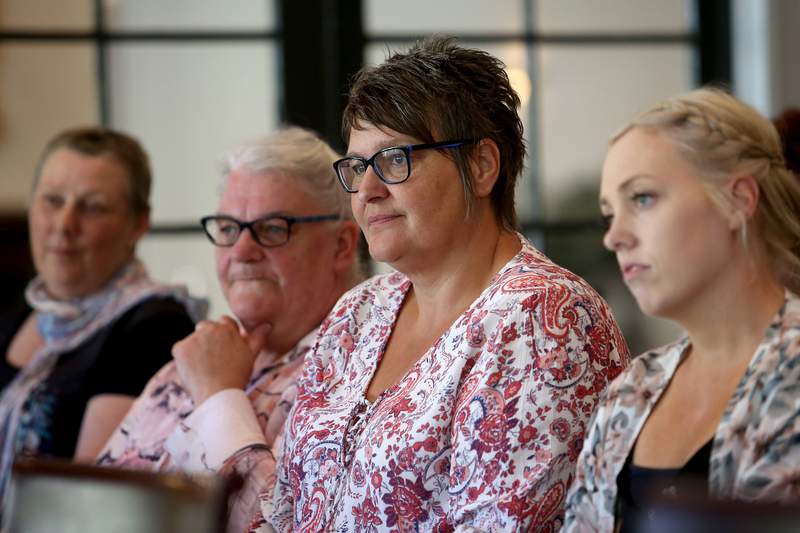 Job Reps and Health and Safety Reps who attend their local ANMF Annual Regional Seminar will get a head start on a happier and safer workplace in 2019.
The ANMF is holding eight half-day seminars in regional Victoria in February and March 2019 in Ballarat, Bendigo, Shepparton, Wangaratta, Geelong, Warrnambool, Mildura and Traralgon.
Almost 1000 Job Reps and Health and Safety Reps represent one third of the ANMF membership living and working in regional and rural Victoria.
---
If you're one of those reps, here's 6 reasons to attend your local seminar:
Hear the latest news about Branch activities, strategic direction and campaigns from your elected officials – Secretary Lisa Fitzpatrick or Assistant Secretaries Paul Gilbert or Pip Carew.
Meet your Organiser and the expert team they work with – the Industrial Officer, the Professional Officer and Occupational Health and Safety Officer . This is the team that works to resolve the issues you raise with your union.
Give your Organiser and ANMF a better understanding of the workplace issues in your area.
Gain more confidence and understanding about how to carry out your role as an ANMF Job Rep or Health and Safety Rep.
Be motivated to have conversations with members about becoming more involved with ANMF at a local level to achieve a happier and safer workplace.
Meet and network with other reps at your workplace and in your region.
---
Regional seminar dates and locations
Region
Organiser
2019 date
Ballarat
Allan Townsend
Christine Steiner
Richard Joske
Mike Stone
Thursday 7 February
Bendigo
Loretta Marchesi
Thursday 7 February
Shepparton
Julie Wearing-Smith
Wednesday 13 February
Wangaratta
Alison Kairns
Thursday 14 February
Geelong
Claire Whitwam
Christian Sanderson
Thursday 21 February
Warrnambool
Matt Watson
Christine Steiner
Thursday 21 February
Mildura
Kay Brazulaitis
Wednesday 27 February
Traralgon
Quinn McGuinness
Kylie Martin
Thursday 7 March