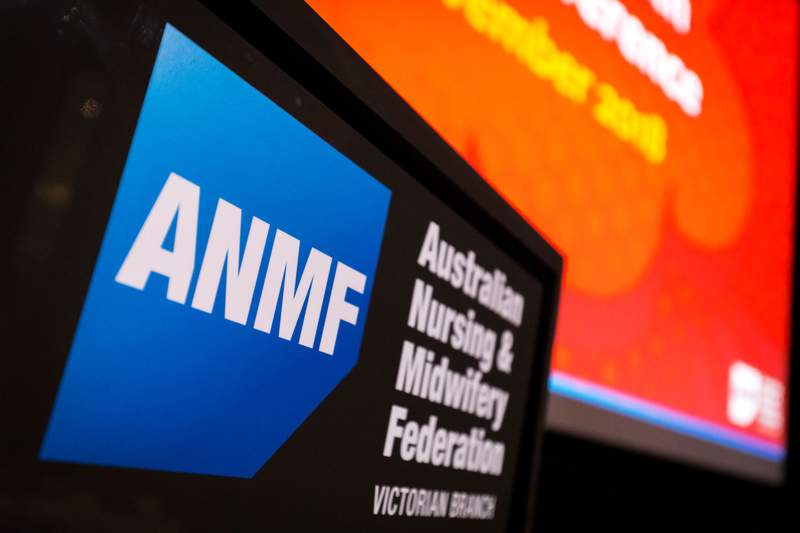 Most ANMF (Vic Branch) membership fees will increase from 1 July 2019 by two per cent. Our continued growth has allowed us to keep fee increases to a minimum.
The increase enables ANMF to maintain our core services including legal, professional, industrial and workplace health and safety support, advice and representation and professional indemnity insurance.
All financial members are encouraged to use their annual CPD Portal credit to access modules and case studies. This membership benefit is intended to support members meet their annual registration renewal obligations. Full and part-time members receive a $400 credit, primary carer leave members receive a $120 credit and student and associate members receive an $80 credit. Credit is renewed every July.
Members also have access to affordable, quality face-to-face education and training in our state-of-the-art nursing laboratories and classrooms which provide exceptions opportunities for integrated practical, clinical and theoretical learning. You are also encouraged to use our library and quiet study hub all located near the Queen Victoria Market.
ANMF continues to pursue a busy agenda to improve the working life of our members and your patients, residents and clients.
The Branch is working with University of Melbourne researchers to survey members in August about their experiences with family violence to assist with the identification of much needed supports.
ANMF is developing affordable Melbourne CBD accommodation for regional members to access education and conferences. Planning work on the North Melbourne property at 240-246 Victoria Street, adjacent to the ANMF building, is well underway and development is on track for a March 2021 completion.
The next version of the ANMF Diary App will include a pay estimator for public sector acute and aged care members. This new function will go through a process of refinement and member feedback so the Branch can develop pay estimators for other groups of members.
The ANMF successfully lobbied the Andrews Government's to improve public sector ratios which will require 611 additional nurses and midwives over the next five years. The Andrews Government also promised to pass a second round of ratio improvements in the current term which will need an extra 542 extra nurses and midwives. To help build workforce capacity to fill those ratios ANMF is offering eligible members education fee grant assistance to undertake study in specialty areas such as palliative care, midwifery, mental health nursing and alcohol and other drugs. Grants totalling $500,000 are available each financial year. The 2019-20 grants will open later this year.
ANMF will continue to focus on changing the federal aged care law to secure mandated nurse/carer-to-resident ratios in private-for-profit and not-for-profit nursing homes. ANMF had secured support for aged care ratios law from a significant number of ALP, independent and Greens politicians and candidates. The re-election of the Morrison Government, which is opposed to ratios, means the recommendations of the aged care royal commission are even more important.
In the lead up to the enterprise negotiations for private acute hospitals, ANMF will conduct an audit of staffing levels in the second half of 2019. This will identify any gaps between public and private hospital staffing levels.
Encouraging hospitals to adopt the 114 measures in its '10 Point Plan to End Violence and Aggression: A Guide for Health Services' remains a priority for the ANMF.
Your membership fees are tax deductible as a work-related expense.
Membership category
Monthly increase
Registered nurse/midwife
more than 24 hours
$1.05
Registered nurse/midwife less than 24 hours
$0.79
Enrolled nurse more than 24 hours
$0.79
Enrolled nurse less than 24 hours
$0.48
Assistant in nursing more than 24 hours
$0.79
Assistant in nursing less than 24 hours
$0.48
Student working as an assistant in nursing, personal care worker or Registered Undergraduate Student of Nursing program (RUSON) more than 24 hours
$0.79
Student working as an assistant in nursing, personal care worker or Registered Undergraduate Student of Nursing program (RUSON) less than 24 hours
$0.48
Nurse/midwife academics (non-direct debit)
$0.42
Nurse/midwife academic (direct debit)
$0.33
Primary carer leave member
$0.20
Associate members (non-practicing, retired)
$0.16
Student nurse/midwife (not working in the health or aged care industry
no change
Dental nurse
$0.38
Bolton Clarke Community aide
$0.38